Iranian cineastes hold educational programs in U.S. 
March 17, 2018 - 18:38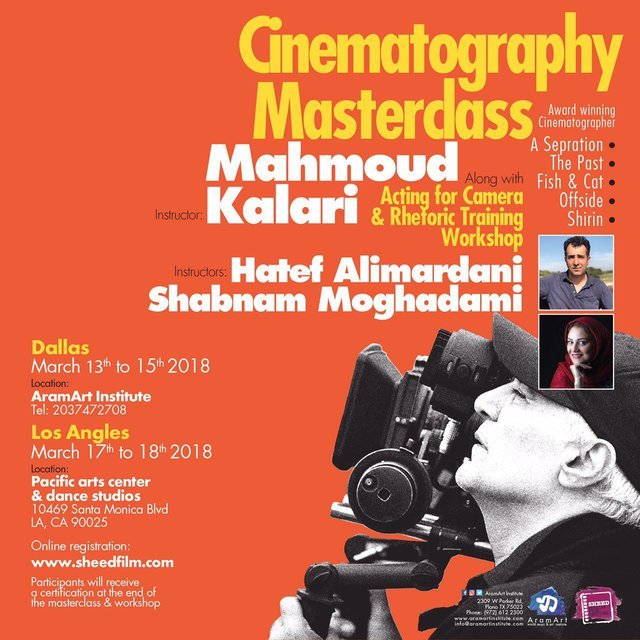 TEHRAN – Three renowned Iranian cineastes are in the United States to hold several master classes and workshops in the cities of Dallas and Los Angeles.
Cinematographer Mahmud Kalari, mostly known for his collaboration on director Asghar Farhadi's "A Separation" and "The Past", held a master class at the AramArt Institute in the Dallas suburb of Plano, Texas from March 13 to 15.
Director Hatef Alimardani and actress Shabnam Moqaddami also held workshops at the institute at the same time.
They left the city to organize classes and workshops at the Pacific Arts Center and Dance Studio in Los Angeles on Saturday.
The educational programs, which are being organized by the Sheed Film studio in Dallas, will continue tomorrow at the Pacific Arts Center and Dance Studio.
The studio is also the organizer of the Sheed Persian Film Festival in Dallas.
Photo: A poster Iranian cineastes' educational programs in Dallas and Los Angeles
MMS/YAW