German chancellor's trip to take place 3 days after Macron's visit to Washington 
Merkel to visit Trump as Iran deadline looms
April 7, 2018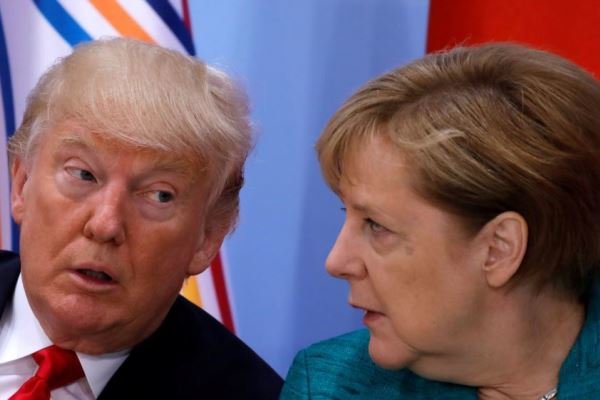 German Chancellor Angela Merkel will visit U.S. President Donald Trump on April 27, a senior U.S. official said on Thursday, as differences over a nuclear deal with Iran and trade cast a shadow over the transatlantic relationship.
Merkel's trip, to take place three days after French president Emmanuel Macron's state visit to the U.S. capital, was first reported by mass-selling daily Bild. It will come shortly before a May 12 deadline that Trump has set to, as he has demanded, improve an international deal to limit Iran's nuclear program.
Her office had no immediate comment on the planned visit.
Merkel's relationship with Trump got off to a frosty start after his November 2016 election.
Before a phone conversation on March 1 to discuss the war in Syria and Russian nuclear arms, the two leaders had not spoken to each other for more than five months.
Trump has threatened to withdraw the United States from the accord between Tehran and six world powers, signed in 2015 before he took office, unless France, Britain and Germany help to agree on a follow-up pact by that date. Trump does not like the deal's limited duration, among other things.
(Source: Reuters)