"Django" star Franco Nero to attend Fajr festival
April 10, 2018 - 17:54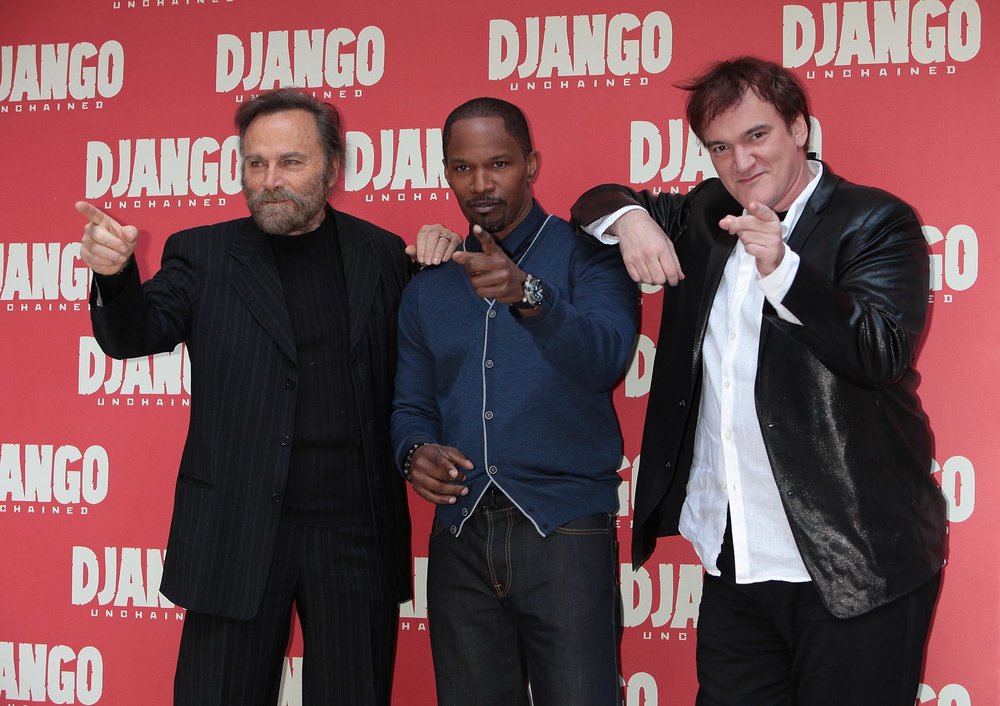 TEHRAN – Italian actor Franco Nero who is best known for his role in "Django", Sergio Corbucci's 1966 spaghetti western, will attend the 36th edition of the Fajr International Film Festival.
Nero, 77, has appeared in over 200 films during his career that spans 56 years.
He also played a cameo role in "Django Unchained", a 2012 American revisionist Western film written and directed by Quentin Tarantino.
He has played a role in "The Broken Key", director/writer Louis Nero's upcoming independent film.
Numerous famous figures of the world cinema have been invited to attend the Fajr festival, which will take place in Tehran from April 19 to 27.
Among the figures are Palestinian director Rashid Masharawi, German cinematographer Thomas Mauch, Cambodian documentary film director Rithy Panh, French filmmaker Olivier Megaton, and Turkish director Semih Kaplanoglu, have also invited to the festival.
Photo: Actors Franco Nero (L) and Jamie Foxx and director Quentin Tarantino pose during a photocall for "Django Unchained" in Rome.
MMS