Iran take three titles at World Taekwondo Junior Championships
April 11, 2018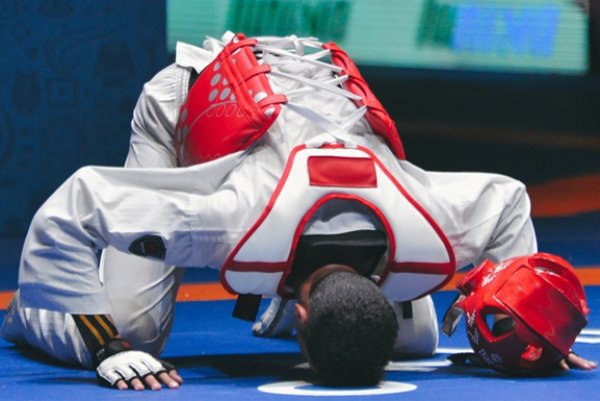 After winning a gold medal by Hossein Lotfi on opening day of 2018 World Taekwondo Junior Championships in Tunisia, Iran's Amir Valipour and Amir Sina Bakhtiari also claimed two more gold medals on Tuesday.
The nation triumphed in the men's under-51 kg and the men's under-55kg at La Salle Couverte in Hammamet
Valipour seized the gold in the lighter category as he beat Azerbaijan's Khanoghlan Karimov in the final.
Bronze medals were shared by Po-Kai Lai of Chinese Tapei and Ulugbek Rashitov of Uzbekistan.
Bakhitari then won at under-55kg by beating Jose Luis Acuna of Argentina in the final.
Georgy Popov of Russia and Mahamadou Amadou of Niger won the bronze medals.
On Monday, Lotfi had defeated Uzbekistan's Amirbek Turaev in the final of men's under-45kg class, with bronzes going to India's Kanha Mainali and South Korea's Lee Jang-Hoe.
In the women's under-42kg, Mobina Kalivand of Iran had claimed a bronze medal.