Remains of centuries-old mosque unearthed in Fariman
April 16, 2018 - 21:31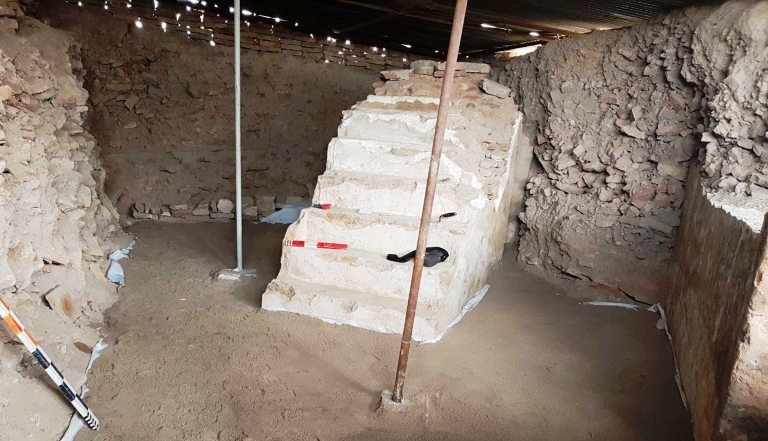 TEHRAN – Vestiges of a centuries-old mosque have recently been brought to light during an archaeological excavation in Sang-Bast Rural District of Fariman County, northeast Iran.
Discoveries include stucco-ornamented columns, brick-flooring spaces and a minbar or pulpit, where prayer leader sits to deliver sermons, IRNA reported on Sunday.
The ancient mosque is adjacent to the ruins of a caravanserai, a public bathhouse, a bazaar and other historical sites in Razavi Khorasan Province.
Most of the architectural elements of the site date from the Ghaznavid era (977–1186). Sang-Bast is where Iran's earliest brick minaret stands, the report said.
PHOTO: The newly excavated pulpit in Sang-Bast
AFM/MQ/MG