Brief
Franck Evrard's book on French theater published in Persian 
April 16, 2018 - 18:54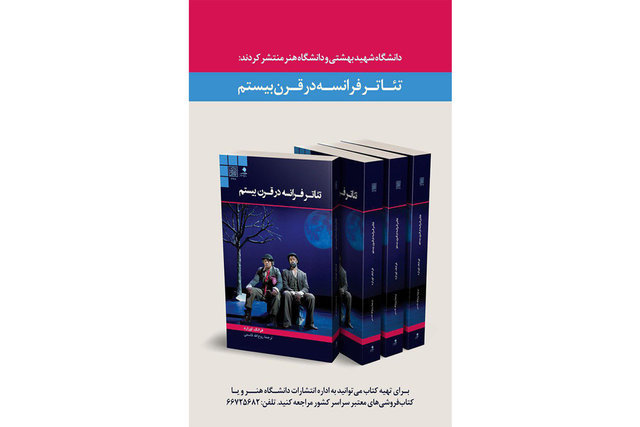 TEHRAN – French writer Franck Evrard's book "The French Theater of the 20th Century" ("Le théâtre français du XXe siècle") that chronicles the history of his country's theater during the 20th century has been published in Persian in Tehran.
Ruhollah Qasemi is the translator of the book, which has been published by the Tehran University of Art and Shahid Beheshti University.
The book originally was published in Paris in 1995 and ten editions of the book were published through 2002.
Photo: Front cover of the Persian copy of "The French Theater of the 20th Century"

MMS/YAW