Iranian FM urges 'comprehensive strategy' against terrorism
Extremists are the main threat to ECO region: Zarif
April 17, 2018 - 20:5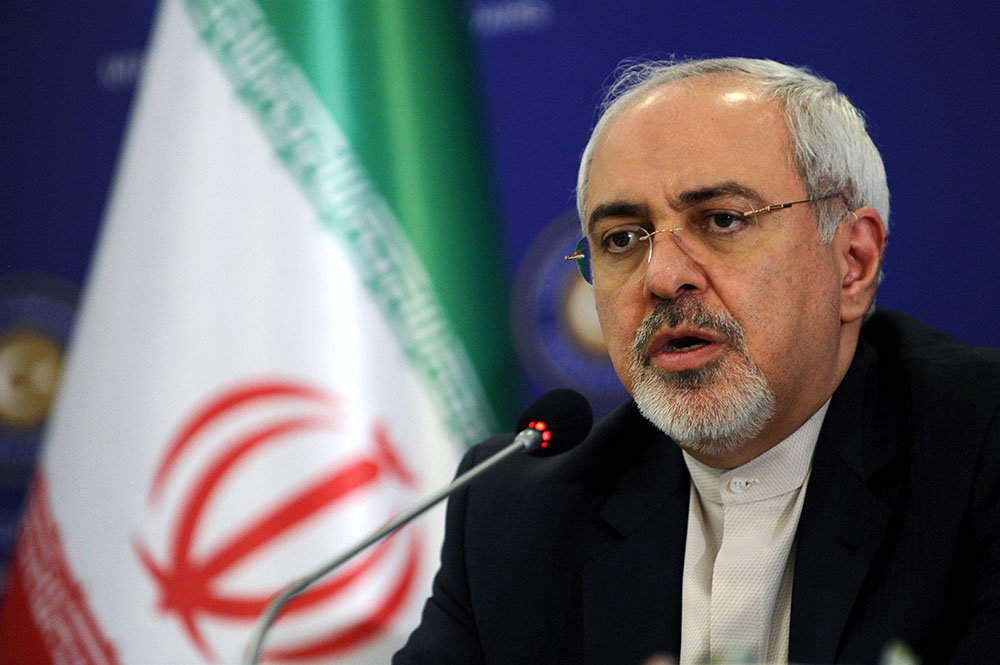 TEHRAN – Iranian Foreign Minister Mohammad Javad Zarif said on Tuesday that Iran is ready to draft a "comprehensive strategy" with regional countries to counter terrorism and extremism.
During a speech at the 23rd ministerial meeting of Economic Cooperation Organization in Dushanbe, Tajikistan, he said that extremist groups are the most serious threat against the ECO region.
He said, "Despite the territorial defeat of Daesh and other terrorist groups and the destruction of their self-proclaimed caliphate, extensive networks of extremist groups, especially Daesh in West, South and Central Asia, represent the most serious threat to the ECO region."
"Our destinies, as member states to one region, are intertwined. Defeat and success in one part of the region will influence all of us. Our cooperation is due to geographical neighborliness and also commonalities in various areas such as culture, religion and history. We are all on a ship and face similar opportunities and challenges," the chief diplomat stated.
It has been nearly two decades that foreign interference, terrorism and extremism have destabilized the region and a "joint regional strategy" is required to halt promotion of the terrorists' ideology and cut their financial resources, he added.
Elsewhere, he said that the ECO region faces other challenges including climate change, drought and dust storms.
He noted that the ECO states should cooperate to establish a "powerful and stable region".
"Iran strongly believes in advantages of regional cooperation and interaction and has always been committed to goals the organization [the ECO]," he said.
Zarif noted that Iran will remain committed to the objective of creating a "powerful" ECO region.
ECO members are Afghanistan, Azerbaijan, Iran, Kazakhstan, Kyrgyzstan, Pakistan, Tajikistan, Turkey, Turkmenistan and Uzbekistan. The economic bloc was founded in 1985 in Tehran by the leaders of Iran, Pakistan and Turkey.
NA/PA