Defense chief says Iran-Iraq ties unaffected by 'mischievous meddling'
April 23, 2018 - 2:17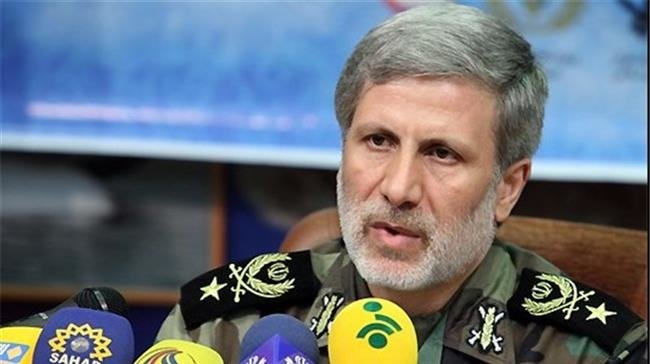 TEHRAN – The defense minister says Iran's relations with Iraq are so deep and strong that they will not be affected by "mischievous interventions" by other parties.
Brigadier General Amir Hatami made the remarks at the end of a two-day visit to Iraq on Saturday, which took place at Baghdad's invitation. He said the bilateral ties enjoys a certain and special degree of strength, Press TV reported.
Hatami said the goal of his visit was to expand mutual interaction and enhance military and security cooperation.
He also said the U.S. is unhappy with the two neighbors' close relationship.
MH/PA