UNESCO-listed Tchogha Zanbil undergoes restoration
April 26, 2018 - 13:15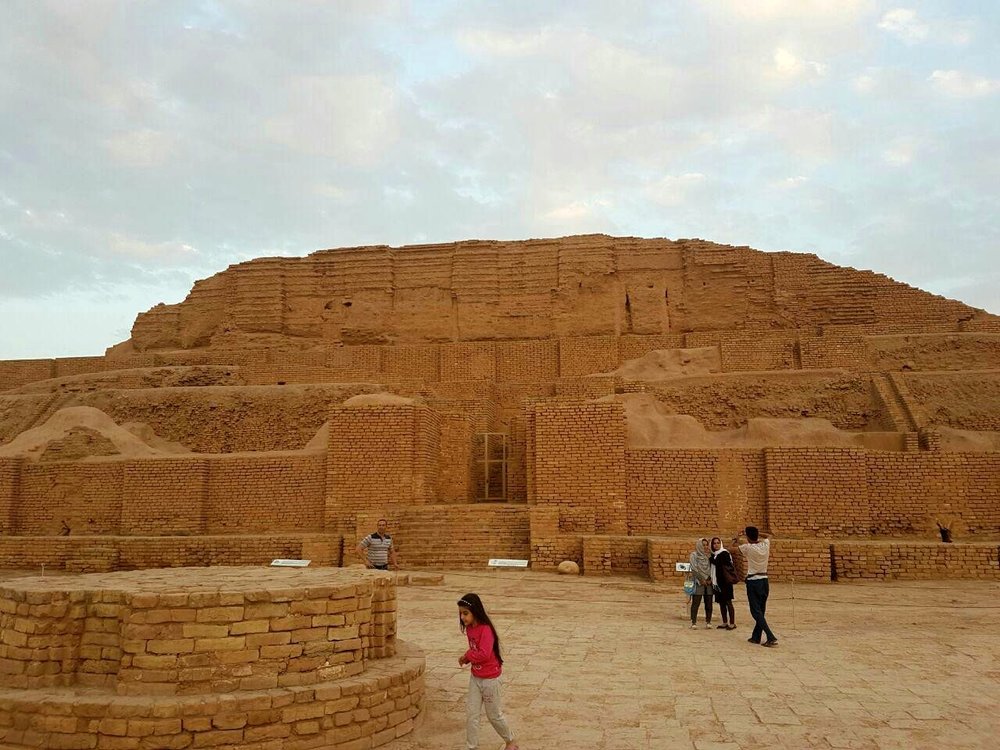 TEHRAN – UNESCO-registered Tchogha Zanbil, a prehistoric ziggurat in southwest Iran, has underwent some rehabilitation work to address vital needs, CHTN reported on Tuesday.
Before the work starts, a workshop on bricks and mortar was held near the site with the aim of producing optimum and consistent materials, based on laboratory studies on original materials employed in the ziggurat.
Its waterproof fabrics and gutters were also refurbished during the project supervised by the Cultural Heritage, Handicrafts and Tourism Organization.
A topmost tourist destination in Khuzestan province, the magnificent ruins is considered by many the finest surviving example of the Elamite architecture in the world. It was made a UNESCO site in 1979.
The prehistoric mud-brick complex bears testimony to the unique expression of the culture, beliefs, rituals and traditions of one of the oldest indigenous communities of Iran.
PHOTO: People visit ruins of Tchogha Zanbil in Khuzestan province, southwestern Iran.
AFM/MQ/MG