Cadaster to help save national land areas from land grabbers
April 27, 2018 - 20:19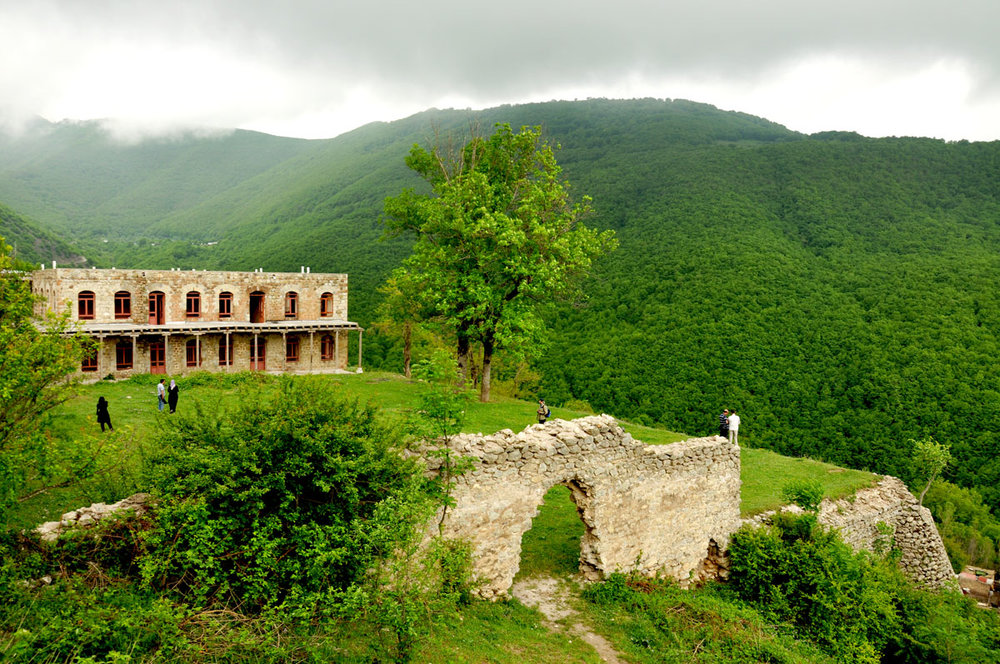 TEHRAN — Initiating cadaster in Iran would save national land areas from land grabbers, an official at Forests, Range, and Watershed Management Organization has said.
property's metes-and-bounds of a country. In most countries, legal systems have developed around the original administrative systems and use the cadaster to define the dimensions and location of land parcels described in legal documentation. The cadaster is a fundamental source of data in disputes and lawsuits between landowners.
Using cadaster is the first step in the fight against the land grabbers and would restrict activities linked with land grabbing in the country, ISNA news agency quoted Akram Toufiqi as saying on Friday.
In Iran, areas protected by the Department of Environment (DOE) cover 8.2 million hectares which fall into four categories: national parks (11 sites), wildlife refuges (25 sites), protected areas (47 sites), and national nature monuments (5 sites). Moreover, Forests, Range and Watershed Management Organization affiliated to the Ministry of Agriculture, manages 131 reserves with a total area of 111,000 hectares. Of these land areas 19 are natural forest parks, 91 are forest reserves, and 21 are natural parks.
Forests, Range, and Watershed Management Organization is preparing a cadaster for all national land areas in the country, Toufiqi said, adding so far the cadaster of more than 30 million hectares of the national land areas are prepared.
The cadaster of the remaining 14 million hectares of the national land areas will be completed by the end of the sixth national development plan which ends 2021, she explained.
Unfortunately the projects are running on a tight budget, but the officials are negotiating with responsible bodies to receive the proper for preparing cadaster of all national land areas.
National land areas are under attack
Completing a cadaster of national land areas might seem appealing to some and make them believe that within years the national lands will be highly protected from land grabbers, but the evidence suggests otherwise.
As per a controversial directive from the Supreme Council of Environment on revision of national protected areas, issued on February 21, during a session headed by President Hassan Rouhani, the protected areas can be decreased or in some cases increased in the country.
Department of Environment chief Issa Kalantari has recently said that less than three thousandths of the protected areas, including 24 regions, have decreased so far. Kalantari has claimed that nationally protected areas are causing economic and social difficulties for local communities.
There are no data available on increasing the areas to date.
Protected area downgrading, downsizing, and degazettement (PADDD) are processes that change the legal status of national parks and other protected areas.
"Downgrading" is a decrease in legal restrictions on the number, magnitude, or extent of human activities within a protected area (i.e., legal authorization for increased human use). "Downsizing" refers to a decrease in size of a protected area as a result of excision of land or sea area through a legal boundary change. "Degazettement" is defined as a loss of legal protection for an entire national park or other protected area.
Collectively, PADDD represents legal processes that temper regulations, shrink boundaries, or eliminate all legal protections originally associated with establishment of a protected area.
Moreover the parliament (Majlis), in February approved a law on selling national land area. It authorizes those who have once illegally or legally made changes to national land areas to purchase and own the land lawfully.
Land-use change can be a factor in CO2 (carbon dioxide) atmospheric concentration, and is thus a main contributor to global climate change. Moreover, the law has given the land grabbers the right to legally purchase the lands and alter its original use which leads to habitat loss, degradation, and fragmentation, all of which can have devastating effects on biodiversity and speed deforestation.
MQ/PA