Prosecutor hails Iran-Pakistan judicial agreements
May 12, 2018 - 21:36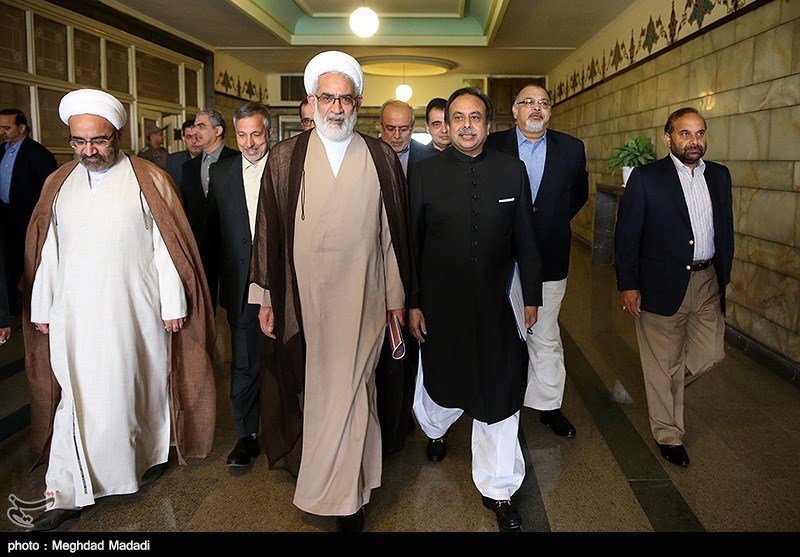 TEHRAN – Mohammad Jafar Montazeri, Iran's prosecutor general, on Saturday highlighted the importance of judicial agreements between Iran and Pakistan.
Montazeri made the remarks in a meeting with his Pakistani counterpart Ashtar Ausaf Ali on Saturday, when the two sides discussed issues of mutual interests, including fight against terrorism and narcotics, IRIB news reported.
"We hope this trip will produce great achievements for both countries," he stated.
The visit can lead to strengthening of ties between Iran and Pakistan, he said, adding that Iran regards Pakistan as a "neighbor" and "friend".
He further pointed to the cultural and religious affinities between the two countries, sayings such commonality serves as a driving force to boost cooperation and convergence.
"We are witnessing that many of our brothers in Kashmir are under oppression and aggression to a degree that it drew the attention of the Supreme Leader, who ordered assistance be provided for them," the prosecutor said.
Montazeri also named terrorism as a great threat to the two countries and said cooperation is needed to root out this phenomenon which is "fed by certain regional countries".
"In today's meeting, we agreed on fighting terrorism and narcotics, which are our everyday issues, via the formation of a task force by the two sides to follow up on the issues in details," he stressed.
Terrorists have repeatedly been using Pakistani soil to conduct activities in southeastern Iran.
MH/PA