Qajar-era envelopes, lithography and carpets on show at Golestan Palace
May 23, 2018 - 21:2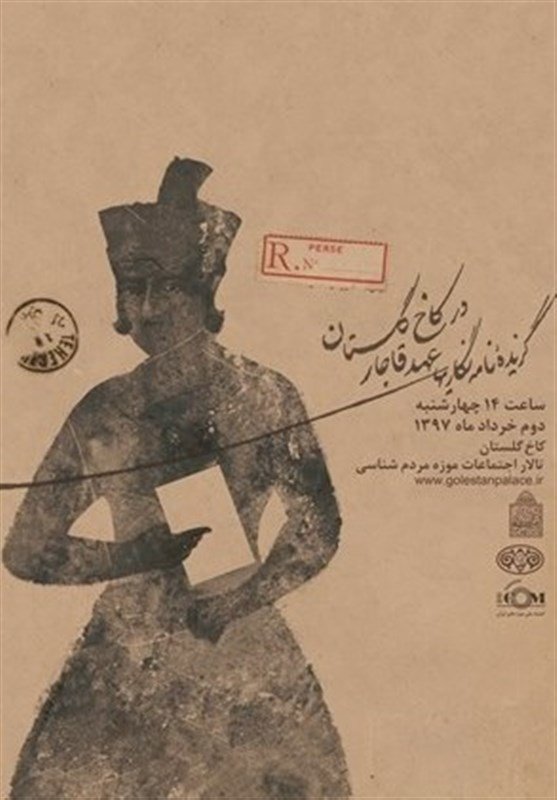 TEHRAN – Three exhibitions of Qajar-era (1789–1925) objects opened doors to the public on Wednesday at the UNESCO-registered Golestan Palace in central Tehran.
One showcases over 100 used and unused envelopes, telegraph papers, official headers, treaty agreements and postal apparatus, Tasnim quoted Masoud Nosrati, director of the historical site, as saying on Wednesday.
Another exhibit features 30 lithographic images reflecting themes of Iranian princes and princesses, Napoléon Bonaparte, rural celebrations, various birds, nomadic people and military personnel, the official added.
A selection of 13 rare rugs and handcrafted carpets that bear Kashan style of weaving have been put on show for the third, the report said.
Every day, clusters of foreign travelers visit the lavish palace, which is a masterpiece dating from the Qajar era (1785 to 1925). It embodies a successful integration of earlier Persian crafts and architecture with Western influences.
Golestan Palace became a center of Qajari arts and architecture of which it is an outstanding example and has remained a source of inspiration for Iranian artists and architects to this day.
The two-week exhibitions are organized on the occasion of a national cultural heritage week, which comes to an end on Thursday.
AFM/MQ/MG