'Iran would have destroyed U.S. warship in Persian Gulf in 1988 if it had had today's power'
May 26, 2018 - 21:25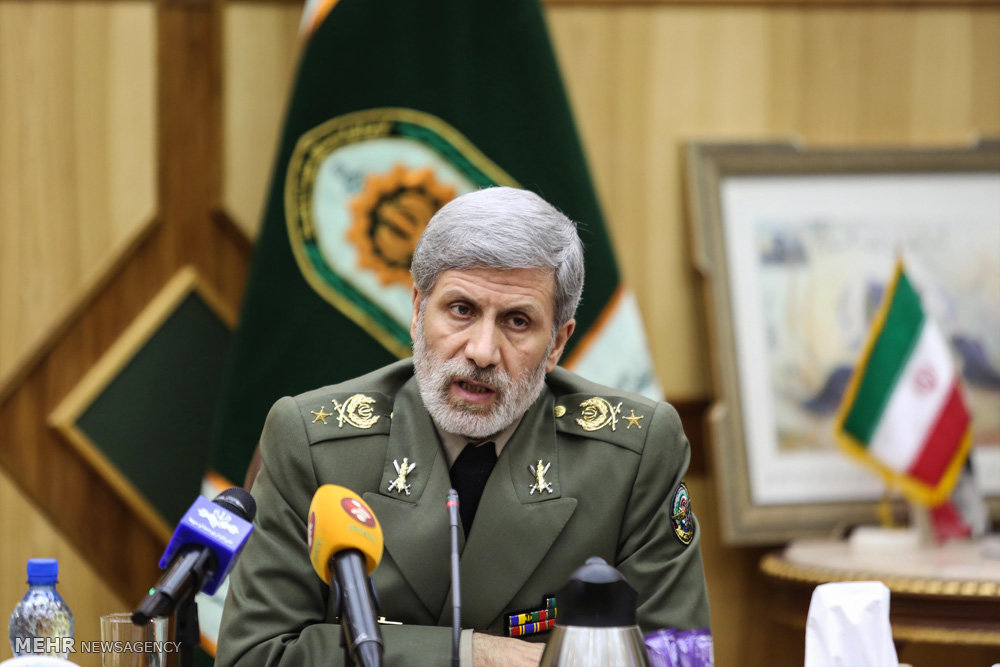 TEHRAN - Iran's Defense Minister Amir Hatami said on Saturday that Iran would have destroyed the U.S. warship USS Vincennes in the Persian Gulf waters in 1988 if it had had the current military power.
"If we had today's defense power, we would have never let the U.S. warship to hit Iran's passenger plane, and we would have sent the warship to the bottom of the Persian Gulf," Hatami said at a ceremony held to mark National Day of Resistance.
On July 3, 1988, Iran Air Flight 655, a scheduled civilian passenger flight from Tehran to Dubai, was shot down by an SM-2MR surface-to-air missile fired from USS Vincennes, a guided missile cruiser of the U.S. Navy. All 290 people on board including 66 children were killed in the incident. Adding salt to the wound, the U.S. Navy awarded special commendation medals to two of the top officers who were serving on the USS Vincennes at the time the cruiser shot down the Iranian airliner.
Elsewhere, Hatami said that the Iranian military's advisory role in Syria helps stability in West Asia.
Pointing to new moves against Iran by the Trump administration, the defense chief said the U.S. seeks to restrict Iran's defense power through imposing sanctions.
He noted that Iran has boosted its defense capability with a reliance on domestic knowledge.
"The U.S. is well aware that we will protect our glory through relying on defense power," the brigadier general said.
The defense minister said Saddam Hussein's war against Iran in the 1980s proved that Iran had to rely on its own capacities and "stand on its own feet".
On May 8, President Donald Trump withdrew the U.S. from the UN-endorsed nuclear agreement and vowed to reimpose sanctions on Iran.
Hatami said that the Iranians will respond the U.S. move through "unity" and "integrity".
According to Fars news agency, Hatami said that the U.S. had better fulfill its commitments under the agreement to help establish peace and security in the world.
The U.S. disloyalty towards the nuclear deal has proven disgraceful for the Trump administration.
NA/PA