Turkish pop singer Ilyas Yalcintas to perform concerts on Kish
June 2, 2018 - 18:13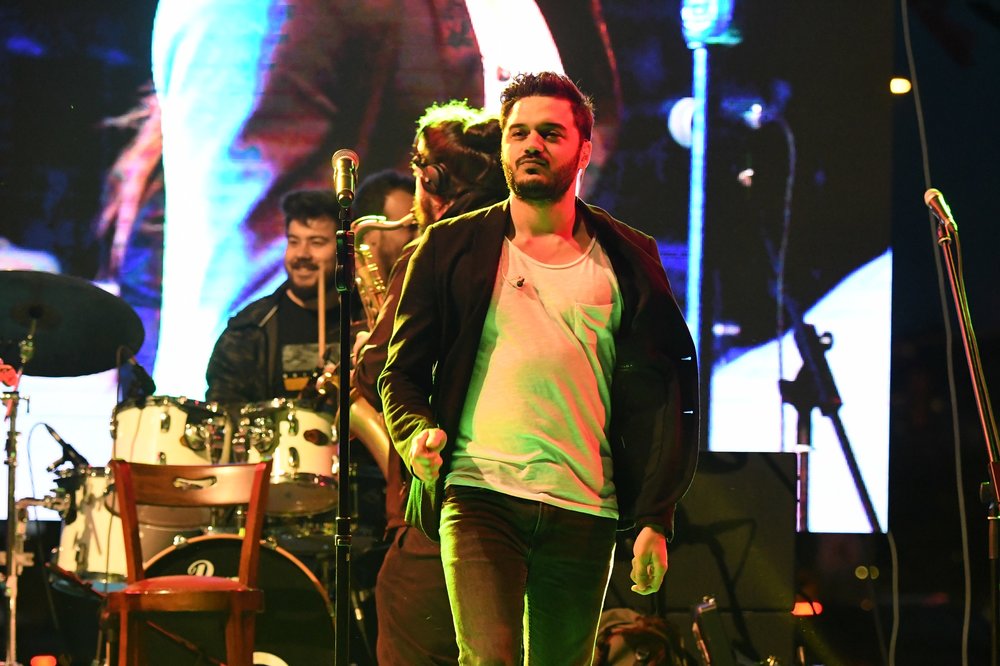 TEHRAN – Turkish pop singer Ilyas Yalcintas who is popular in Iran for songs like "Icimdeki Duman", "Yagmur" and "Gel Be Gökyüzüm" will give his first Iranian performance on Kish Island in July.
"I proudly announce that we obtained permission from the Iranian government to perform concerts on Kish Island," Yalcintas announced in a post published on his Facebook last week.
He said that he is the first Turkish pop music singer who will perform in Iran and expressed his thanks to the Iranian government for providing him the opportunity to be with his Iranian fans.
Exir Novin, a Tehran-based advertising agency, is organizing the concerts, which will take place on July 4 and 5.
"Ilyas Yalcintas has signed a three-year contract with Exir Novin, and all his programs in Iran will be organized by this agency during that time," Exir Novin director Reza Khanzadeh said in a press release on Saturday.
"The criteria for choosing a foreign singer or band to perform Iran should be matched with the official standards in the country," he added.
The concerts have been organized in collaboration with Yalcintas's company Alfa7 Production.
Yalcintas and Iranian pop singer Masud Sadeqlu have jointly recorded a single song titled "Heech" ("Nil"), which was released in January.
Earlier in May 2017, Yalcintas was in Iran to perform concerts across Iran. However, the concerts were cancelled allegedly for security measures arranged for the Iranian presidential election.
Photo: Turkish pop singer Ilyas Yalcintas perform in an undated photo.
MMS/YAW