By Abdouallah Shahbazi
The 2018 Bilderberg Summit and Iran
June 14, 2018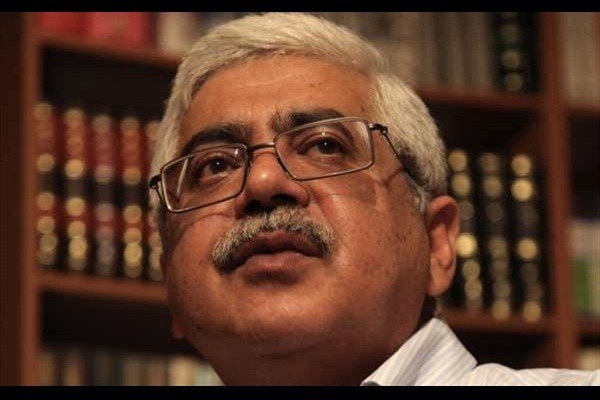 On Sunday, June 10, 2018, the 66th Bilderberg Conference in Turin, Italy ended. The four day conference, began on June 7th, was held with high security and in total secrecy.
The Bilderberg Group, or the Bilderberg Club, founded 64 years ago (May 29, 1954), is the name of an institution consists of the most powerful financial and political figures in the world. The first meeting was held in the Bilderberg Hotel in the Netherlands and later was named after it.
The most prominent figures of this year's summit, was "the mastermind" Henry Kissinger, who in my opinion, is "the Supreme Master" of Bilderberg.
Representatives of the Total and Royal Dutch Shell, also attended the 2018 summit.
The chairman of the 2018 summit was Henri de (FRA ) who is a member of the board of directors of the HSBC Banking Institutes, a bank established in the nineteenth century at the ports of Hong Kong and Shanghai. The Hong Kong-Shanghai Banking Complex, or the HSBC, is known as the world's largest private bank today, famous for its mafia operations.
The presence of representatives from Total and Shell and the HSBC, whose related branches like Hinduja Bank and some private Iranian banks since the second half of the 1370s took over Iran's trade and finance, makes this meeting very important to us.
Among the members of the meeting were two influential English journalists, Zanny Minton Beddoes, editor of the Economist weekly, and John Micklethwait, former economist editor and current editor of the Bloomberg. The importance of the Economist Group and its deep connection with the above-mentioned center, has always played a role in Iranian Economy.
The issues on the agenda in the 2018 Bilderberg Summit were as following:
Populism in Europe, the challenge of inequality, the future employment, artificial intelligence, the US congressional election prior to November 6, 2018, free trade, US global leadership, Russia, Quantum computer, Saudi Arabia and Iran, the world post-truth, and current affairs.
The prime ministers of the Netherlands and Belgium, and Serbia and Estonia, and the deputy prime ministers of Spain and Turkey, were among the guests of the summit.
Usually, guests are invited based on the topic they are running research on and they hold speeches. However, the presence of every guest does not guarantee their membership in the Bilderberg Club. Then, real members of the "Group" or "Bilderberg Club", who are the core of the forum, are privately discuss and deciding on the world affairs.
At the 2018 summit, no delegate arrived from China or Russia.
The name of the guests at the forum, except those officially mentioned on the Bilderberg website, remains unknown.