Fire in forests in northeastern Iran extinguished
June 23, 2018 - 8:55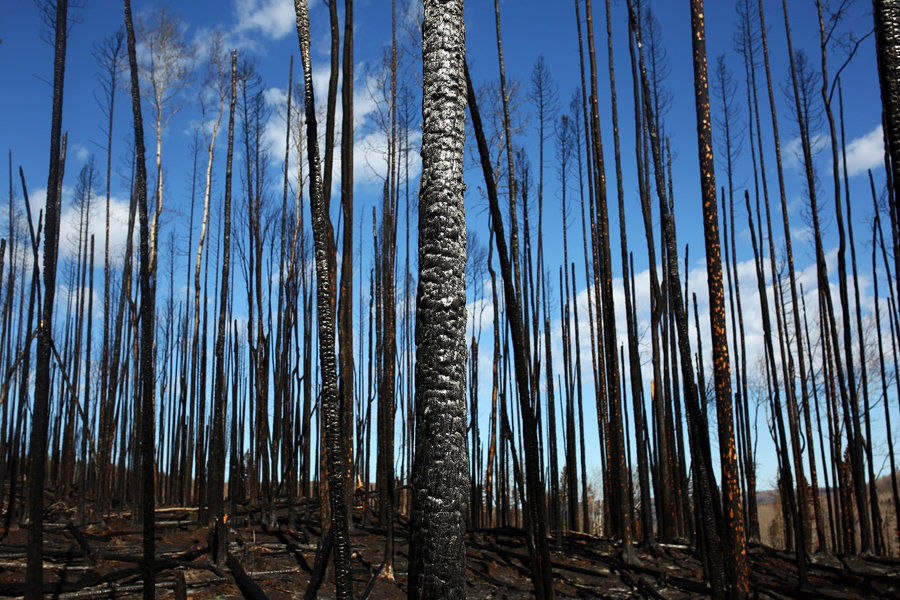 TEHRAN – A fire which swept through some three hectares of forests in northeastern Iran has been put out successfully, an official at the Forests, Range, and Watershed Management Organization has said.
The fire broke out in the protected areas of North Khorasan Province, IRNA quoted Hassan Vahid as saying.
Rescuers from provincial department of environment and natural resources organization as well as the locals helped to put out the fire, Vahid stated.
Some three hectares of forests, which mainly consisted of various tree species, including Maple (Acer pseudoplatanus), Hawthorn, Christs thorn (Paliurus spina-christi), and Cotoneaster and Rosa canina, burnt in fire, he lamented.
He said as soon as summer begins, wildfires start increasing.
Vahid went on to say that some 180,000 hectares of the forests in the province are among the most prone areas to wildfire.
Earlier in April, Qasem Sabz'ali, commander of the forest protection unit of the Forests, Range, and Watershed Management Organization, said some 15,000 hectares of forests burn in wildfires annually in Iran that 95 percent of them are caused by humans, ISNA reported.
According to Richards Tree Service website, a 10-year average of U.S. forest fires indicates that lightning-started fires burned 2.1 million acres, and human-started fires burned 1.9 million acres. Despite the potentially less destructive nature of human-started forest fires, they're still far too prevalent. Researchers say that there are almost 10 times more human-caused forest fires than lightning-caused forest fires. During a 10-year average, 88% of U.S. forest fires are human-caused, while the remaining 12% are lightning-caused.
-------------Tips to prevent forest fire
You can adopt the following measures to prevent wildfires.
Never leave a fire unattended: This is the most important rule when it comes to preventing forest fires. If you've started a campfire, bonfire or burn pile, someone must monitor the fire at all times.
Be cautious with heat and fire: If you have a fire going, it's important to be cautious handling the fire. If you're using a stick or poker to move the combustibles around, do so cautiously.
Factor in the wind: If you're experiencing strong winds, you might want to wait to start your fire another time. Winds can blow hot combustibles around, which can act as the heat source for nearby brush and vegetation.
Have a fire extinguishing solution: If you're lighting a campfire or doing a burn, make sure to have a fire extinguisher or a full 5-gallon bucket of water available.
Attend the fire until it's fully out: It's critical to stay with the fire and watch it until you know for sure it's completely extinguished. If the fire remains hot, it can still ignite nearby dried leaves or wood.
Use no-burn options: While you can't argue the beauty of a natural campfire, protecting our forests is still more important. Consider using no-burn options like battery-powered candles and other flameless products.
Clear your burn pile area: If you're starting a burn pile after receiving the appropriate permits, then be sure to manage the fire responsibly. Remove any potentially combustible debris such as piles of leaves, grass, wood or other dried out materials.
Call emergency services: If a fire has gotten out of control, you must call the emergency services immediately.
FB/MQ