20% drop in wildfires during spring yr/yr
July 9, 2018 - 11:33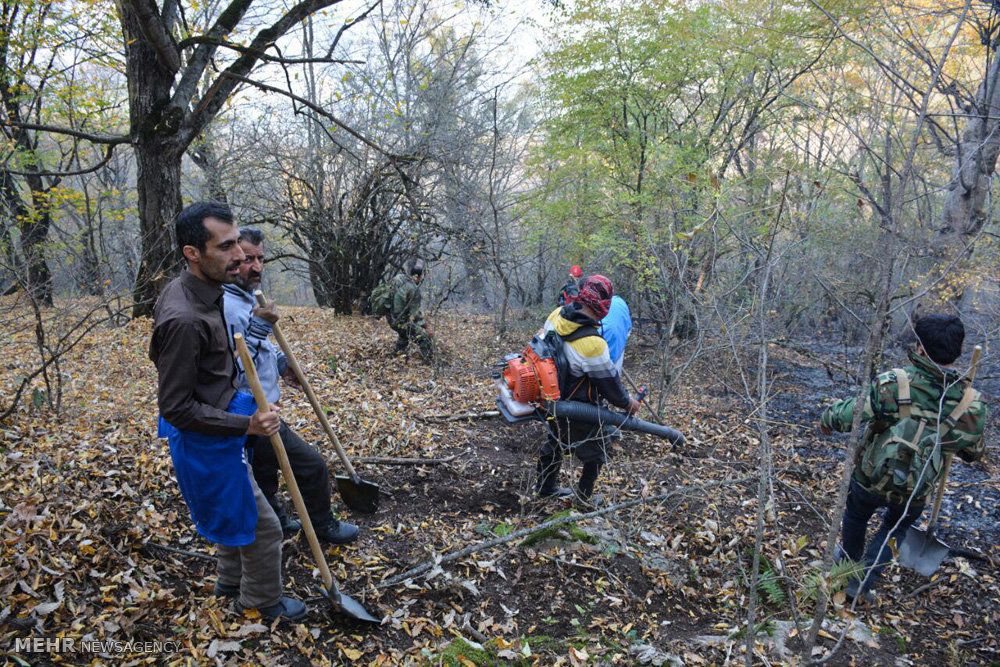 TEHRAN — The number of wildfires across Iran has decreased by 20 percent during the spring this year compared to the same period last year, the commander of the forest protection unit of the Forests, Range, and Watershed Management Organization has said.
"Over the aforesaid period some 200 wildfires erupted in 400 hectares of forests which shows a 20 percent decrease in the number of fires," Qasem Sabz'ali told Hamshahri daily newspaper.
More over the numbers indicate 72 percent drop in the land area affected by the fires, he highlighted.
The biggest wildfire broke in northern Iran during the first month of spring in provinces of Golestan and Gilan which burned more than 100hectares of lands, Sabz'ali lamented.
He further explained that as per 10 year program and using strategies to prevent wildfires the amount of wildfires decrease by 60 percent in the Iranian calendar year of 1396 (March 2017-March 2018) compared to a year before that.
While previously some 15,000 hectares of forests caught fire on average annually last year the number decreased to almost half to 8,000 hectares, he noted.
Due to its climatic characteristics forests in Iran are prone to wildfires, Sabz'ali said, adding, for instance following the spring rainfalls grass has started to grow in plains and forests and in some areas they grow to one meters and now in summer when it's warm and dry they will easily catch fire.
Lack of equipment and manpower are of the issues Forests, Range, and Watershed Management Organization is dealing with in addressing wildfires, he lamented, stating, as per global standards one ranger is tasked with protecting 2,000 to 10,000 hectares, however, in Iran one ranger is responsible for 75,000 hectares.
This is while the Forests, Range, and Watershed Management Organization is in charge of protecting 135 million hectares of lands constituting 82 percent of the country's land area, he said.
Sabz'ali went on to say that raising public awareness and facilitating public cooperation in safeguarding the forests are of great significance.
According to Conserve Energy Future wildfire also known as a wildland fire, forest fire, vegetation fire, grass fire, peat fire, bushfire (in Australia), or hill fire is an uncontrolled fire often occurring in wildland areas, but which can also consume houses or agricultural resources. Wildfires often begin unnoticed, but they spread quickly igniting brush, trees and homes.
Climate warming from increasing greenhouse gas emissions is forecast to dramatically increase the risk of very large, damaging wildfires over the next several decades.
Human beings are the number one cause of wildfires. Many of these wildfires are caused by cigarette butts being left on the land, campfires that have been left unmonitored, as well as intentional acts of arson. 95% of the wildfires in Iran are caused by people.
Wildfires are an unfortunate occurrence but they can be prevented. Learn the rules of the area in which you are camping in and make sure you are following them explicitly. They are extremely dangerous and cause quite a bit of danger to our land and the habitat of many creatures. Following the rules could save the lives and homes of many people and creatures that are on this earth. Humans are the number one cause of wildfires and can be the number one solution as well. Be the solution and know the rules.
MQ/MG