Wildfire incurs loss of $13,000 per ha to forests nationwide
August 6, 2018 - 9:52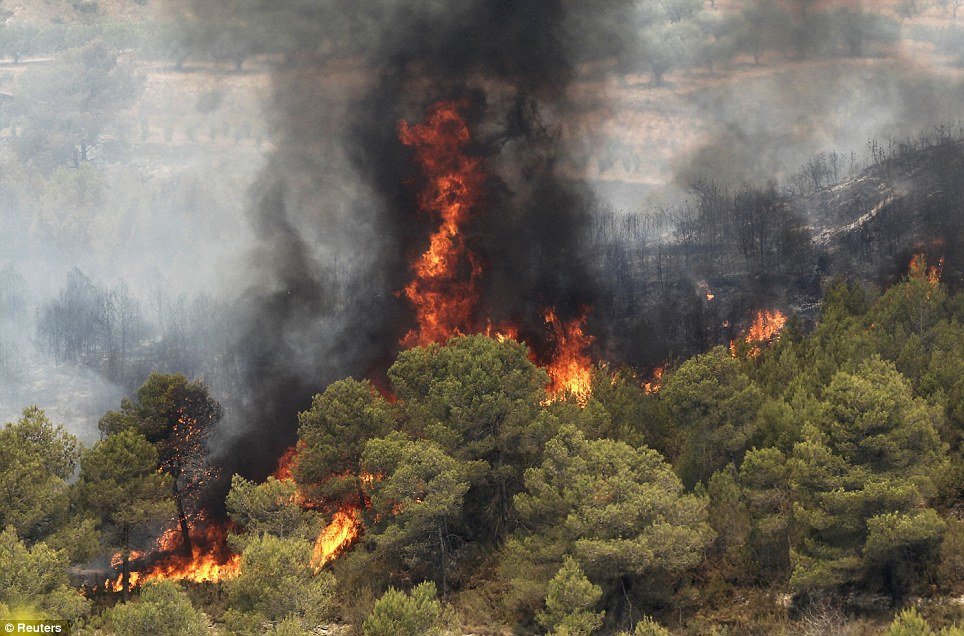 TEHRAN – Forest wildfire brings heavy economic burden amounting to 560 million rials (about $13,000) per hectare for the country, the commander of the forest protection unit of the Forests, Range, and Watershed Management Organization has said.
"Wildfire sweeping rangelands brings a total cost of 170 million rials (nearly $4,000) per hectare," ISNA quoted Qasem Sabz'ali as saying on Sunday.
"On average, some 10,000 hectares of natural lands burn in wildfires annually in Iran that 15-20 percent of them takes place in forests and the rest in pastures," he stated.
Since the beginning of the current [Iranian calendar] year (March 21), some 500 wildfires have erupted mostly in 1,500 to 2,000 hectares of natural resources across the country, he added.
Pointing to a drop in the number of wildfires happened in natural lands compared to the same period last year, he noted that pastures in Zagros forest and provinces of Fars, Khuzestan, Kohgiluyeh-Boyerahmad, Chaharmahal-Bakhtiari, Isfahan, Kerman and Hamedan, sustained the most damages due to the highest rate of wildfires.
In the northern regions, Golestan province was one of the most haunted areas by wildfire, he also added.
He went on to say that firefighting stations are located in most of the areas prone to wildfire, and it is planned to develop and expand the number of stations throughout the country regarding recurrent drought hitting the regions.
Any individual contributing to wildfires will face 3-6 months of imprisonment, and the violators would be fined, he highlighted.
In some cases, farmers burn pastures after the first cultivation, and cannot control the fire due to the severe winds, so fire ignites forests and pastures, he regretted.
According to the Ministry of Agriculture, contributing to wildfire after farming is prohibited and the violators will also be punished by judicial system, he concluded.
FB/MQ/MG