Environmental NGOs to be provided with insurance coverage
September 12, 2018 - 23:49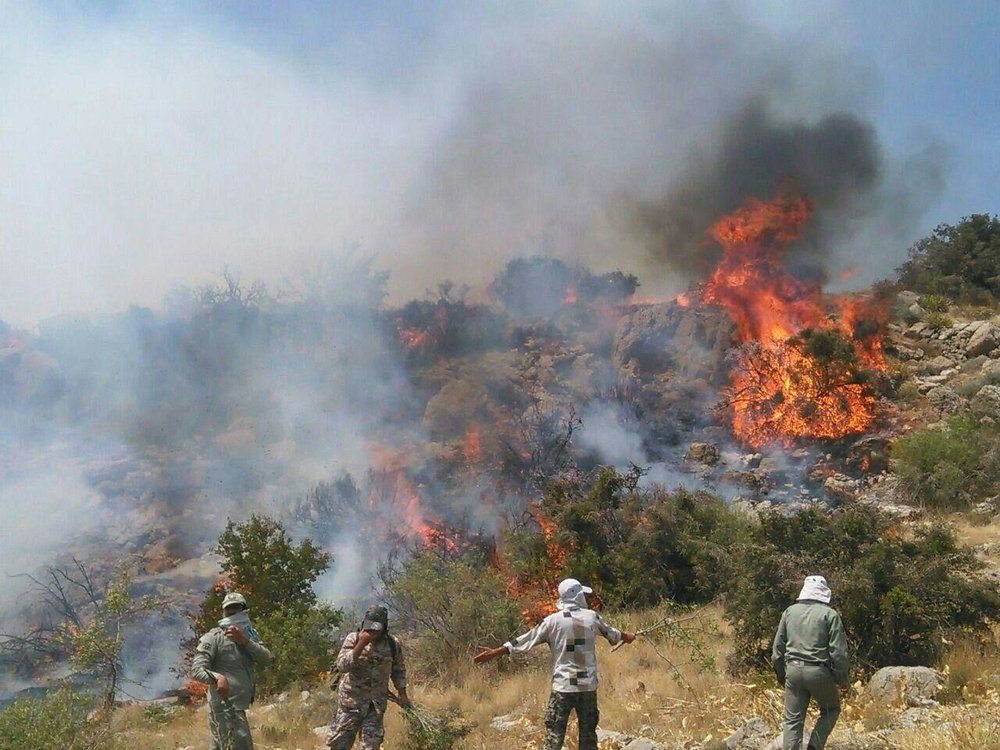 TEHRAN — The Forests, Range, and Watershed Management Organization of Iran will provide wildfire-trained crews who can suppress flames in non-governmental organizations (NGOs) with insurance coverage, an official with the Department of Environment (DOE) has said.
Environmental NGOs are those protect the environment and natural resources and their members would help rangers to put out fire in the event of any wildfires, YJC quoted Jila Mehdi-Aqaei as saying on Wednesday.
Mehdi-Aqaei further highlighted that members of the NGOs must be trained in wildfire suppression and that Forests, Range, and Watershed Management Organization will support such NGOs.
NGOs can help various organizations and once wildfire breaks out in an area the locals and members of NGOs would normally take part in containing the fire, she stated.
With the motto of 80 million ranger (a sum equal to the population of the country), the DOE has always encouraged people to join hands in safeguarding the environment, she concluded.
Lack of enough equipment can cause a great deal of problems for rangers and environmentalist who help in controlling wildfires.
On August 25 two rangers and two enviornmtal activists were killed while trying to extinguish the wildfire raging in forests in Marivan, western province of Kordestan.
MQ/MG