330 ha of Miankaleh peninsula turns into ashes
August 15, 2018 - 8:49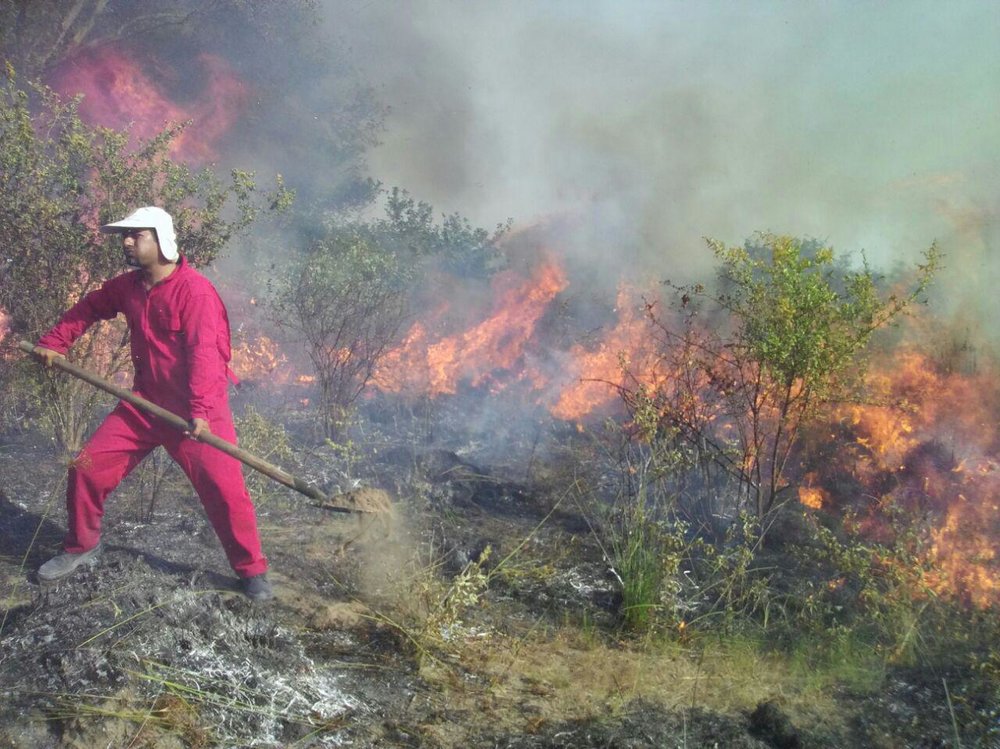 TEHRAN —The wildfire which started on Friday night in Miankaleh peninsula, northern province of Mazandaran, has so far burnt around 330 hectares, the province's chief of the department of environment has said.
The fire sweeping through the Miankaleh peninsula was caused by human, but whether or not it was deliberately set is not clear yet, Nasimonline quoted Hosseinali Ebrahimi as saying on Monday.
"We are trying to find out the reason to the fire flared up on the peninsula in cooperation with judicial system," he stated.
Referring to the wind igniting the fire, he highlighted that dried vegetation and plant species burns more quickly and help spreading the fire.
"The wildfire was contained on Saturday morning in cooperation with the provincial departments of environment of Golestan and Mazandaran provinces," he said, regretting that over 330 hectares of the lands burnt in the first 24 hours.
In [the third Iranian calendar month] Khordad (May 22-June 21) the area caught fire three times and at least 12 hectares of the vegetation and forested areas was turned into ashes.
In [the fourth Iranian calendar month] Tir (June 22-July 22) some 2 hectares of the peninsula also burnt in fire.
Last year (March 2017-March 2018) some 300 hectares of the wetland also burnt in fire.
Miankaleh peninsula, a UNESCO biosphere reserve, is one of the richest ecological havens in West Asia and perhaps in the whole world. The peninsula is a narrow but long peninsula north of Iran situated in the extreme south-eastern part of the Caspian Sea. It is home to many unique Caspian bird and reptile species native to this region. It's also a very important internationally recognized refuge for migratory birds.
FB/MQ/MG