Miankaleh peninsula faces serious risk of disappearing
May 9, 2018 - 20:27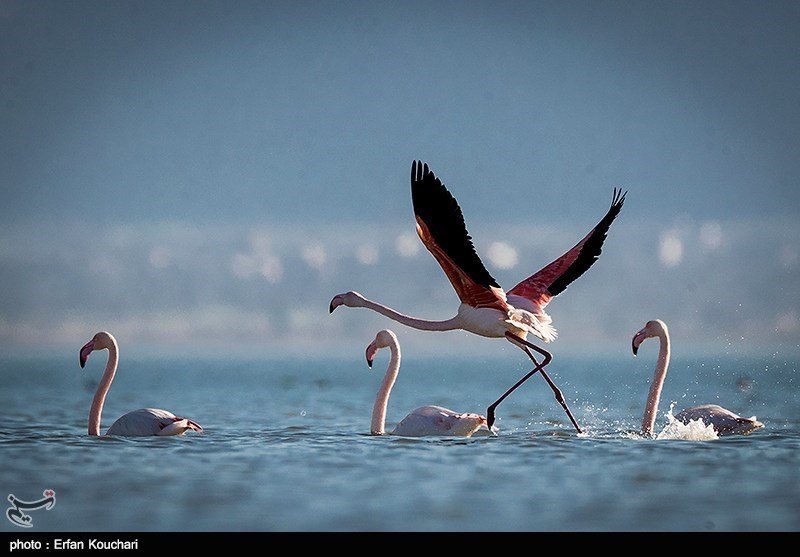 TEHRAN — Miankaleh peninsula, one of the richest ecological havens in West Asia and perhaps in the whole world, is seriously threatened as unsustainable development and conversion continue to pose major threats to its wetlands.
Located in the northern province of Mazandaran, Miankaleh peninsula is a narrow but long peninsula located in the extreme south-eastern part of the Caspian Sea. The long and narrow peninsula is 48 kilometers long, and between 1.3 and 3.2 kilometers wide.
It sets apart the Gorgan Bay from the Caspian Sea. Four villages namely Ashuradeh, Qezel-e shomali, Qezel-Mehdi and Qavasatl are situated on the peninsula. Bandar Torkaman is also situated at the opposite side of the peninsula's end.
It is home to many unique Caspian bird and reptile species native to this region. It's also a very important internationally recognized refuge for migratory birds.
Hossein Ali Ebrahimi, head of Mazandaran province department of department, has said that almost 20 percent of the peninsula's wetlands have dried up.
Drought spell and climate change are two of the key factors contributing to the Miankaleh peninsula dryness, YJC quoted Ebrahimi as saying on Wednesday.
Unfortunately, the province of Mazandaran has also been negatively affected by climate change and less precipitation has increased the peninsula water deficits, Ebrahimi said, stating that additionally mismanagement, unsustainable agricultural practices, and severe depletion of the wells and groundwater resources have exacerbated Miankaleh peninsula's condition.
Since the province used to be blessed with above normal annual precipitation amounts numerous dams have been built in the region which has given rise to the peninsula's disappearance, Ebrahimi highlighted.
He further explained that some 60 million cubic meters of water is being used in industry sector in the province and 80 percent of the water goes into irrigation.
"The water use in agriculture sector is unsustainable which means that we have not been able to adapt ourselves to the current conditions," he regretted.
Miankaleh was designated a Ramsar site in 1975. Major habitats include wetlands, inter-tidal mud with sandy shores, shallow marine waters, forests, peat lands and agricultural areas.
Local people earn their income from agriculture, horticulture, animal husbandry, handicrafts, carpet weaving, traditional poultry farming and tourism. Overgrazing, illegal hunting, fishing, deforestation and the unplanned spread of villages are some of the challenges posing threat to the region's environment.
MQ/MG