'Without restoration plan, Lake Urmia would have been fully drained by now'
April 20, 2018 - 13:15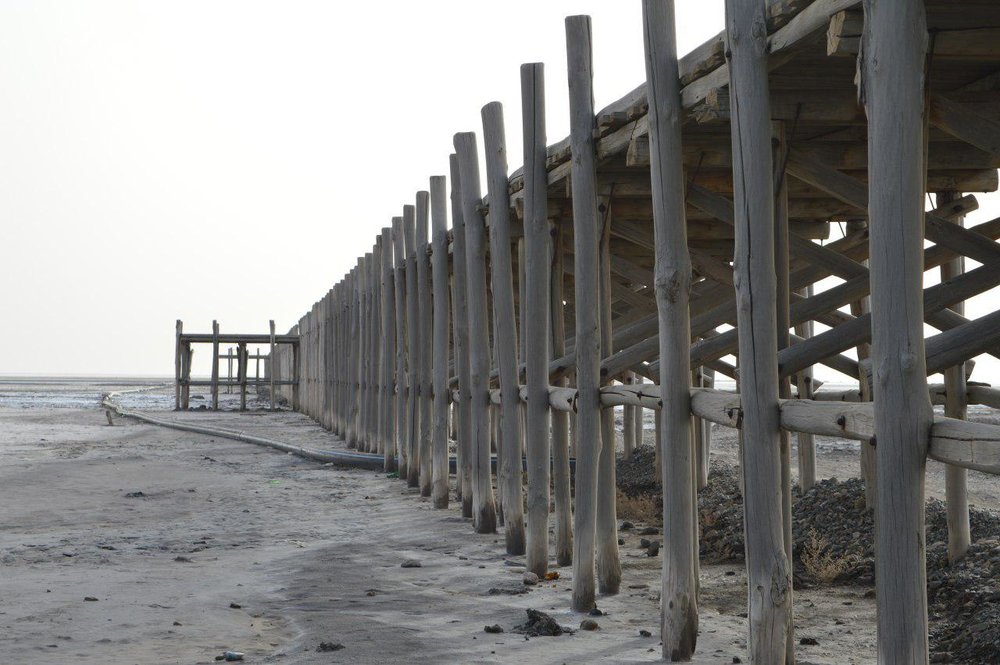 TEHRAN – If there had not been any plan to restore Lake Urmia, it would have been completely drained by now, Department of Environment chief Isa Kalantari said on Wednesday.
Situated in northwestern Iran, Lake Urmia was once called the "turquoise solitaire of Azarbaijan", but now it has turned into a great challenge for Iran's environment.
The lake drainage is associated to factors such as climate change, water management policies and inefficient agricultural practices among others.
The extent of drainage is so vast in some parts of the lake that some people may prefer to use "Urmia salt pan" instead of "Lake Urmia."
Various reasons such as low precipitation has led the volume of water to shrink to just 2 billion cubic meters in Iranian calendar year 1392 (March 2013 – March 2014) compared to 22 billion cubic meters in the year 1387, Kalantari said in a meeting with the members of the Parliament environment and sustainable development group.
Lake Urmia's water level has decreased 40 centimeters per year since 18 years ago, Mehr quoted Kalantari as saying.
President Hassan Rouhani has insisted on stabilizing its condition since its full restoration is impossible, he added.
Kalantari went on to say that the short term plan was to deter any salt storm in the region as the water level has greatly decreased.
Criticizing the slow pace of receiving the lake's restoration budget, the environment chief said that only some 35 percent of the total budget (nearly $450 million) allocated to lake restoration programs has been received by now.
He went on to say that the permission for raising foreign finance has been granted by the administration, however he cast doubt on the success of the plan.
The restoration will not be successful without reforming water consumption patterns in the area, he emphasized.
MP Ali Mohammad Moradi said laws have been passed to stop illegal wells, but currently some 67,000 illegal wells are active in West Azerbaijan Province, criticizing lack of legal surveillance over these acts.
Parliamentarian Nader Qazipour, for his part, said that it is expected from the Department of Environment to deter the inflow of untreated wastewater to the lake.
Mohammad-Reza Tabesh, chairman of the parliament environment and sustainable development group, said climate change and low precipitation have caused the same problem for many wetlands in Iran.
One of the viable plans to restore the lake is to transfer water from Little Zab river in western Iran to the lake via tunnels, Tabesh said, adding that some 650 million cubic meters of water can be added to the lake accordingly.
However, he said, a full restoration of Lake Urmia is very challenging and even impossible.
MAH/MQ/PA