Iran to use fire detection sensors, surveillance drones to fight wildfires
July 18, 2018 - 9:58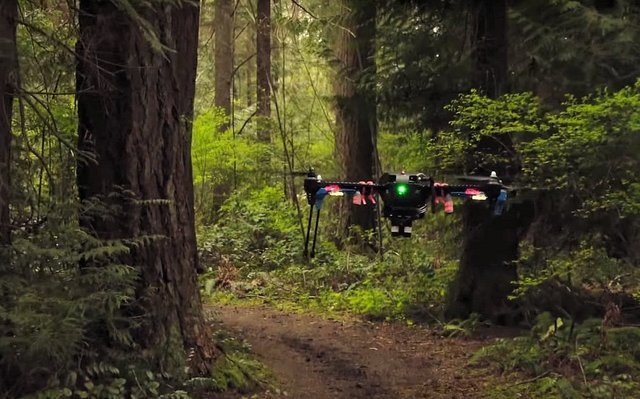 TEHRAN – Iran will use surveillance drones as well as fire detection sensors to timely detect forest fires and speed up extinguishing process, the commander of the forest protection unit of the Forests, Range, and Watershed Management Organization has said.
Surveillance drones detect forest fires by using a color index. The index is based on methods for vegetation classification and has been adapted to detect the tonalities of flames and smoke.
From now on, surveillance drones are used to control and monitor forests throughout the country, IRNA quoted Qasem Sabz'ali as saying on Monday.
Referring to increasing wildfires in the country's forests and rangelands due to climate change, he noted that using modern technology and early detection systems is essential in order to detect and prevent further environmental disasters.
"Some 2,000 forest fire incidents are reported daily to the forest protection units across the country," Sabz'ali said.
"Over 95 percent of wildfires occur in the forests are caused by humans in Iran, of which 70 percent are unintentional," he regretted.
Any individual contributing to wildfires will be severely punished by the protection forces, while public participation will play a significant role in this manner, he highlighted.
Last year, a total of 100 billion rials (nearly $2.3 million) have been spent on extinguishing wildfires in the forests and rangelands nationwide, Sabz'ali added.
He explained that about 120 million rials (about $2,800) are spent per hour for aerial firefighting (a method to combat wildfires using aircraft), and last year, nearly 700 flight hours have been spent to combat wildfires.
Earlier in July, Sabz'ali told Hamshahri Persian daily newspaper that the number of wildfires across Iran has decreased by 20 percent during the spring this year compared to the same period last year as 200 wildfires erupted in 400 hectares of forests in the country.
FB/MQ/MG