Prehistoric Persian jar head to auction at Christie's
June 26, 2018 - 10:7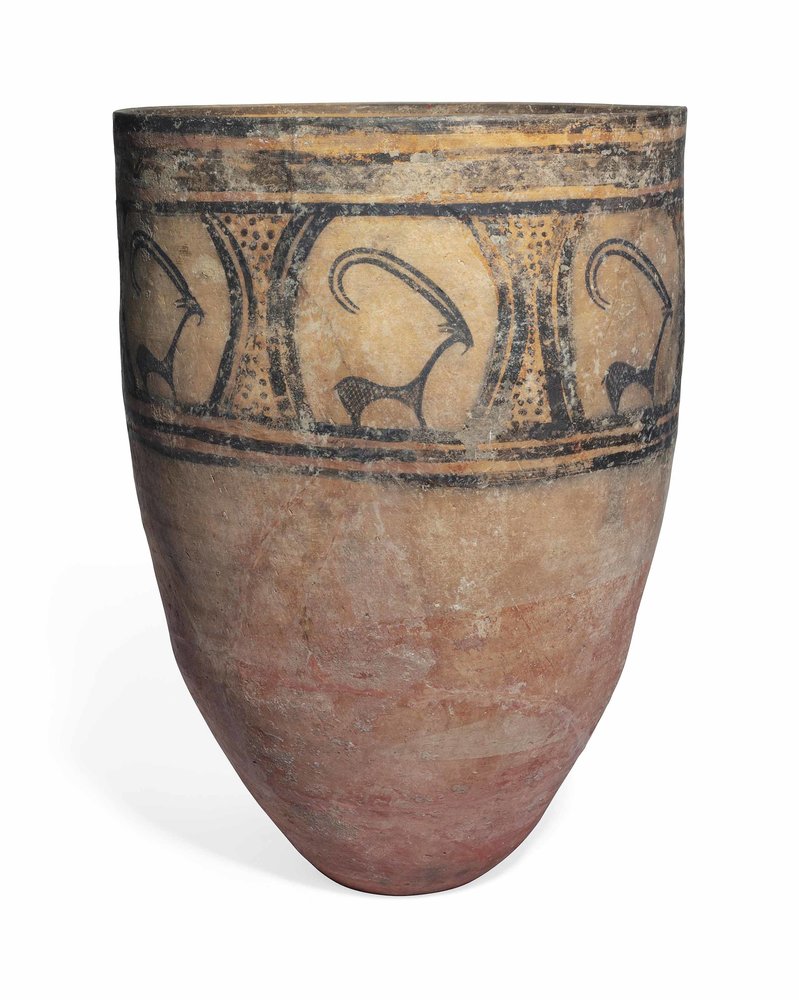 TEHRAN - On July 3, Christie's in London will auction tens of historical relics that includes a large Persian pottery jar, which dates from circa 3rd millennium BC.
The jar is estimated to fetch a value of 21,000 to 27,000 USD, according to the Christie's website.
The object measures by 24.2 by 8 inches with some high 25 inch in height.
A wood mask, alabaster cosmetic vessel, terracotta female figure, blue faience bowl and a wood duck-shaped cosmetic vessel are amongst relics to be put up for the auction, all from ancient Egypt.
Founded in 1766 by James Christie, Christie's is a British auction house. Its main premises are in London and the New York City.
AFM/PA