Iran's tourist arrivals up 4.33% y/y
July 1, 2018 - 9:31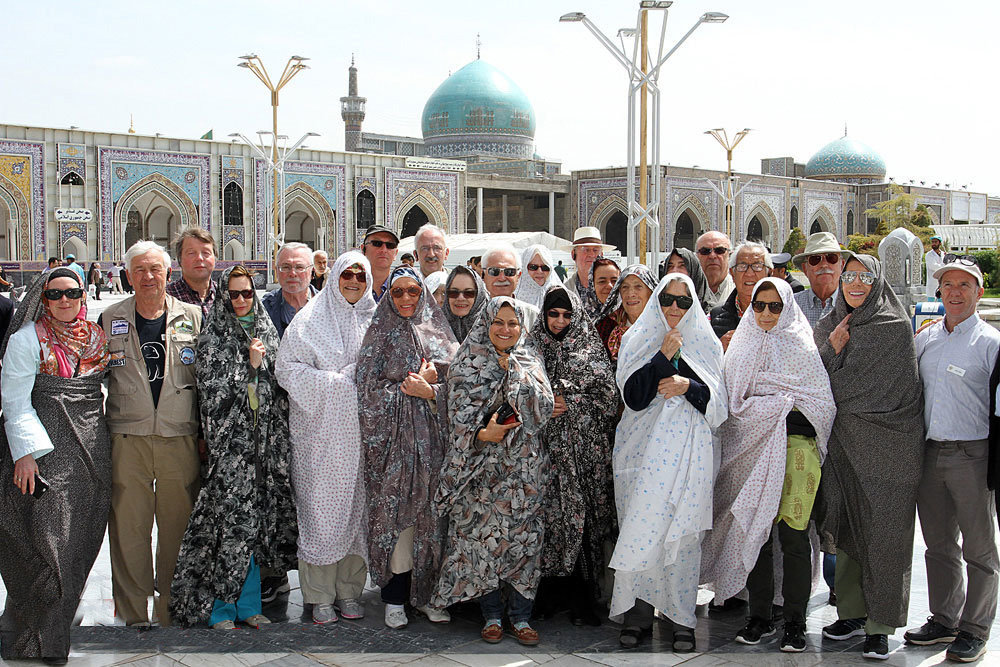 TEHRAN - International tourist arrivals in Iran rose 4.33 percent in the previous Iranian calendar year 1396 (ended March 20, 2018) from a year earlier, a tourism official says.
Underpinned by visitors from neighboring countries, the number of foreign tourist arrivals reached 5.11 million in 1396 while the figure stood at 4.9 million in 1395, CHTN quoted Mohammad Sabet-Eqlidi as saying on Saturday.
Nationals of Iraq, Azerbaijan, Afghanistan, Turkey, Pakistan, Turkmenistan, Bahrain, Kuwait, India, China and Germany accounted for topmost visitors to Iran in 1396, he said, adding, male tourists constituted 70.75 percent of the total visitors, the official explained.
"Last year, Iran also hosted holidaymakers from various European countries, including France, Italy, the Netherlands, the UK, Austria, Sweden, Spain, Belgium, Poland, Denmark, Greece, Czech Republic, Portugal, Romania, Croatia and Ireland."
The country was visited by other nearby states such as Kuwait, the UAE, Oman, Qatar, Saudi Arabia, Kazakhstan and Bahrain as well, Sabet-Eqlidi said.
The official put the number of Iranian outbound passengers at 10.54 million in the past year, saying a majority of them were pilgrims.
Data provided to Fox News by leading travel intelligence analyst ForwardKeys showed that there has been a five percent growth in Westerners visiting Iran between September 1, 2016 and September 1, 2017 - and Americans make up 14.5 percent of all Western arrivals, Fox News reported in September 2017.
Iran has launched extensive plans to bolster its tourism sector. Under the 2025 Tourism Vision Plan, the country is expecting to increase the number of tourism arrivals from 4.8 million in 2014 to 20 million.
PHOTO: International travelers pose for a photo while visiting the holy shrine of Imam Reza (AS) in Mashhad, northeastern Iran. Women are clad in chadors, shapeless gowns that cover their entire bodies, to respect a dress code required for female pilgrims.
AFM/MG