Iran to continue oil exports despite U.S. disruptive measures: Zanganeh
July 8, 2018 - 10:58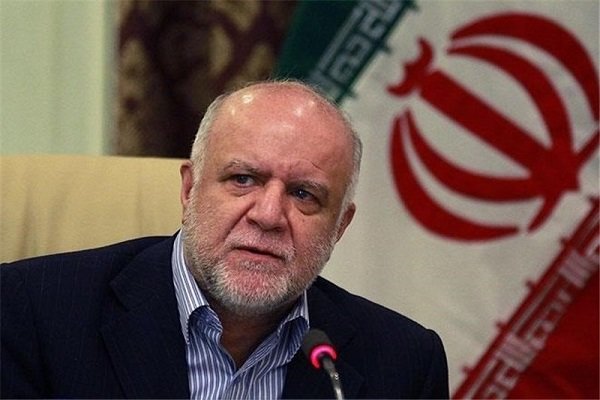 TEHRAN – Iranian Oil Minister Bijan Namdar Zanganeh said the country's oil production and exports have not changed significantly despite U.S. efforts for disrupting Iran's market, IRIB reported on Saturday.
"There hasn't been a significant change in our production and exports so far, and in response to U.S. actions Iran will advance according to its plans and policies", Zanganeh said.
Mentioning U.S. president Trump's recent tweets, Zanganeh noted that such actions will result in chaos in the oil market and push the prices further up.
OPEC should not be engaged in political issues, the minister added.
Trump again accused the Organization of the Petroleum Exporting Countries of driving fuel prices higher on Wednesday, and urged U.S. allies such as Saudi Arabia to pump more if they wanted Washington to continue protecting them against Iran.
Zanganeh calls Trump's order to OPEC insulting
The oil minister accused U.S. President of insulting OPEC by ordering it to increase production and reduce prices, adding that Iranian output and exports had not changed as a result of U.S. pressure, Reuters reported.
Trump on Wednesday accused the Organization of the Petroleum Exporting Countries of driving fuel prices higher, and urged Saudi Arabia to pump more if it wanted Washington to continue protecting it against its top rival Iran.
"Mr. Trump sends every day a new message that creates uncertainty in the market," Zanganeh said, "Trump's order to OPEC members to increase production is a great insult to those governments and nations, and destabilizes the market."
EF/MA