Cabinet studies Foreign Ministry report on European economic package
July 9, 2018 - 20:10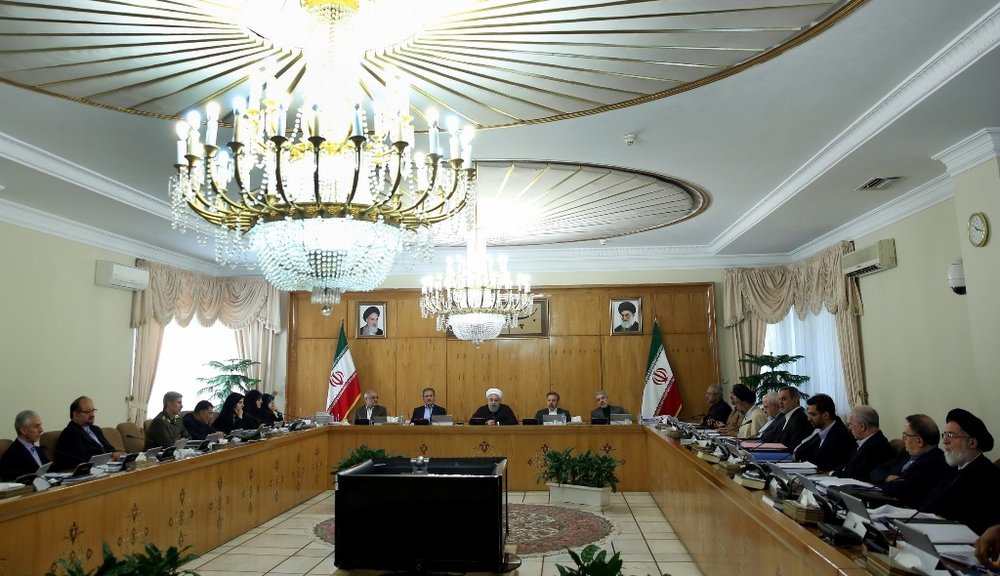 TEHRAN – The Iranian cabinet on Sunday discussed a report by the Foreign Ministry on the economic commitments made by European countries to salvage the 2015 nuclear deal, officially called the JCPOA.
At the meeting, chaired by President Hassan Rouhani, the cabinet also tasked each one of the executive bodies to follow the commitments of European countries, the Foreign Ministry website reported.
In a meeting in Vienna on Friday, foreign ministers of the countries signatory to the nuclear deal agreed to continue talks on the economic package. The meeting was chaired by EU foreign policy chief Federica Mogherini. It was the first meeting of the JCPOA foreign ministers since the U.S. left the multilateral agreement.