'It is Europe's turn to show determination to save nuclear deal'
July 10, 2018 - 20:0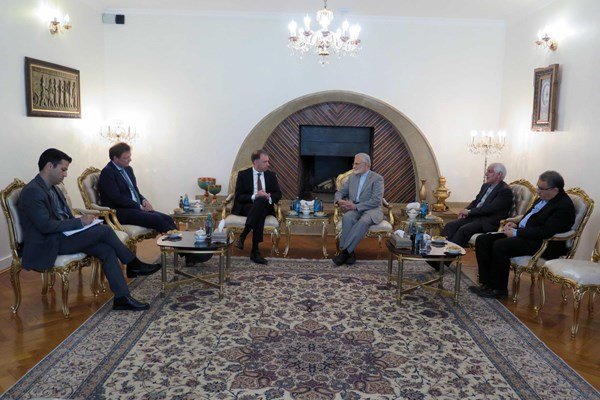 TEHRAN - Kamal Kharrazi, head of Iran's Strategic Council on Foreign Relations, said on Tuesday that it is Europe's turn to show political determination to save the 2015 nuclear deal, known as the Joint Comprehensive Plan of Action.
U.S. President Donald Trump withdrew from the JCPOA in May and plans to re-impose sanctions on Iran in two stages, first in August and then in November.
"We gave Europe the chance to show its determination in practice," he said during a meeting with Niels Annen, a German foreign office minister, in Berlin.
Kharrazi said that Europe's support for the JCPOA helps regional security.
Kharrazi, who was Iran's foreign minister from 1997 to 2005, warned that the Trump administration is seeking to trigger a war in the Middle East which its consequences would adversely affect Europe.
Elsewhere, he said Iran's benefits from the nuclear agreement must be protected otherwise there would be no reason for Iran to stay in the deal.
Iran has repeatedly warned that if its interests are not guaranteed under the nuclear agreement it would resume its nuclear activities with a greater speed.
The Joint Commission of the JCPOA held its first meeting at the foreign ministerial level in Vienna on Friday to discuss ways to preserve the agreement.
European Union foreign policy chief Federica Mogherini, who chaired the meeting, announced that Iran and the remaining parties to the nuclear agreement had agreed to continue negotiations, including on economic measures, over how to save the deal. It was the first foreign ministerial meeting since the U.S. quit the multilateral deal.
The nuclear deal, struck in July 2015 between Iran, the European Union, Germany and the five permanent members of the UN Security Council, went into effect in January 2016. Under the agreement Iran is obliged to lower its nuclear activities in exchange for termination of sanctions.
'Iran's commitment to JCPOA depends on European strategy'
In a separate meeting with Joschka Fischer, former German foreign minister and vice chancellor, Kharrazi said that Iran's commitment to the JCPOA depends on Europe's strategy to counter the U.S. sanctions.
Fischer said that Europe seeks to offer a package to keep Iran in the deal and counter the U.S. sanctions.
NA/PA