'Oud Lajan has potential to become an attractive tourist destination'
July 12, 2018 - 12:48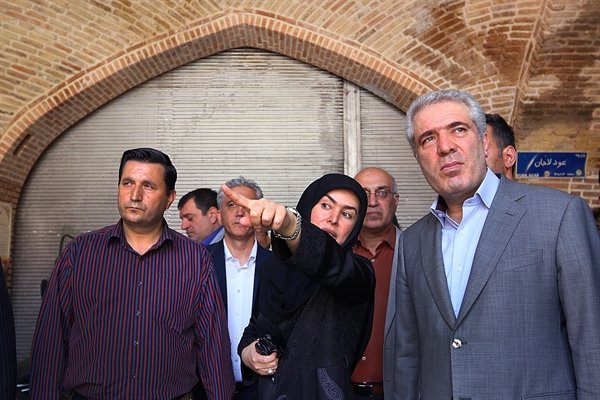 TEHRAN – Oud Lajan neighborhood in downtown Tehran has a considerable potential to become an attractive tourist destination, Iran's tourism chief has said.
The Cultural Heritage, Handicrafts and Tourism Organization Director Ali-Asghar Mounesan made the remarks on Tuesday while paying a visit to the neighborhood, which hosts a permanent handicrafts marketplace.
Mounesan was accompanied by his deputies Mohammad Moheb-Khodai, Pouya Mahmoudian, and Mohammad-Hassan Talebian, CHTN reported.
"Organizing various events, festivals and package tours can pave the way for Oud Lajan to be developed into a striking tourist destination in the heart of Tehran."
"Open-air markets on Fridays will also cater to businesses to thrive in the neighborhood," Mounesan added.
The permanent handicrafts marketplace was inaugurated in 2016 with the aim of livening up the once thriving locale, which used to be home to merchants and affluent individuals.
The market has over 100 shops, most of which have been restored to preserve original shape.
Iran exported $280 million worth of handicrafts during the past Iranian calendar year, which ended on March 20.
Traditional ceramics, pottery vessels, handwoven cloths as well as personal ornamentations with precious and semi-precious gemstones are among Iranian exports to Iraq, Afghanistan and Germany, the U.S., the UK and other countries.
Dozens of Iranian handicrafts have gained the UNESCO Seal of Excellence during the past couple of years.

PHOTO: CHHTO Director Ali-Asghar Mounesan (R) visits a permanent handicrafts market in Oud Lajan, downtown Tehran, July 10, 2018.
AFM/MQ/MG