Turkey firm to trade with Iran by using national currency: Erdogan
July 14, 2018 - 21:0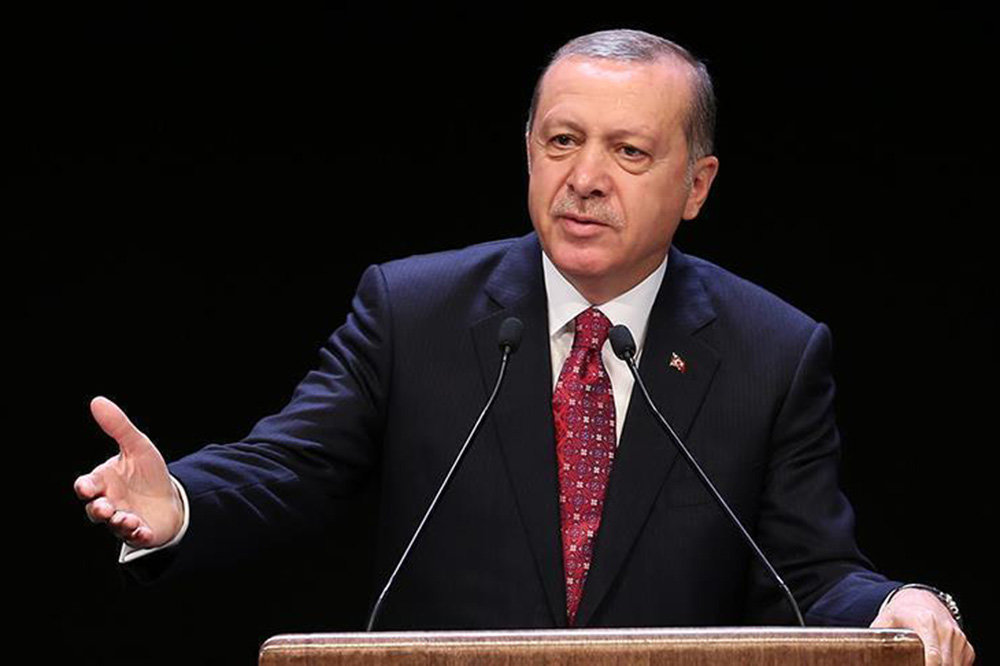 TEHRAN – Turkish President Recep Tayyip Erdogan has said that his country is determined to trade with Iran with its national currency (Turkish lira), IRNA reported on Saturday.
In an interview with CNN on Saturday, Erdogan said fluctuations in price of foreign currencies is an international problem and trade with national currencies is a way to settle this problem.
The Turkish leader also said his country will use national currency in trade with Russia and China.
The first foreign exchange swap in the Iranian rial and Turkish lira came in April after months of anticipation, which followed an agreement signed last year to use local currencies in trade, according to Press TV.
"Given the signing of an agreement for forex swap in Iran's rial and Turkey's lira between Iranian and Turkish central banks, the Central Bank of Iran opened the first letter of credit (LC) on April 17, 2018 to finance trade with Turkey," the bank said in a statement.
Iran is under unilateral U.S. sanctions, which have complicated transactions in dollar because they have to be processed through the American financial system.
Russian Foreign Minister Sergey Lavrov said last Monday that major European countries party to nuclear agreement with Iran – France, Germany, and the UK – have agreed to maintain trade with Tehran independent from the U.S. dollar.
"Everyone agrees that this [U.S. sanctions] is an absolutely illegal and unacceptable policy, but, of course, this can hardly be changed and there will be enough struggle in trade, economic and political spheres," RT quoted Lavrov as saying.
NA/PA