Kashmiri journalists register strong protest against 'government harassment'
July 17, 2018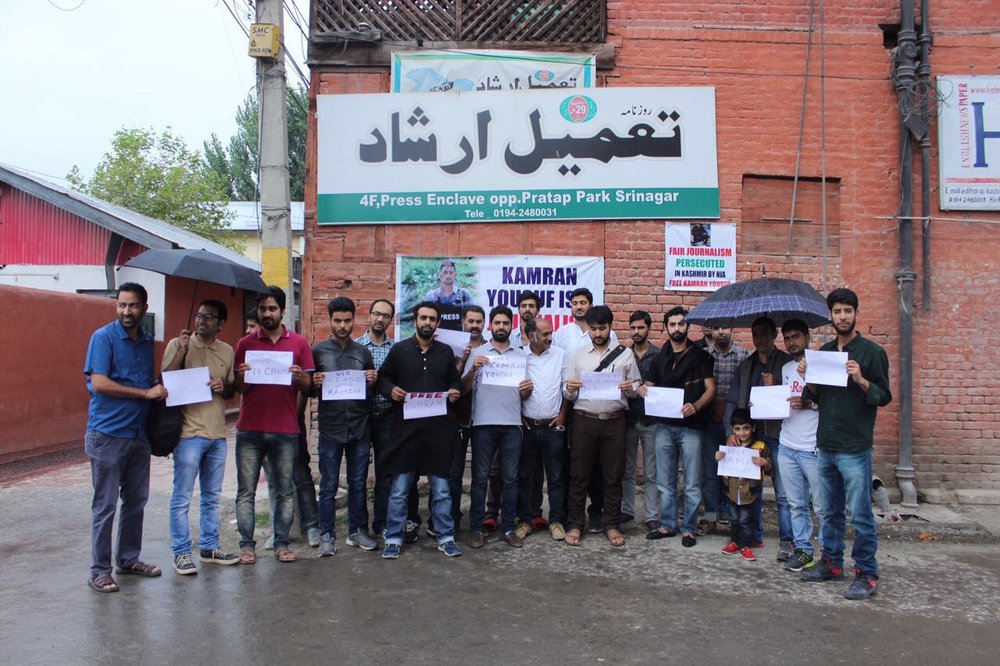 TEHRAN -A day after a Kashmiri journalist Hakim Aaqib working with a Srinagar-based daily Kashmir Observer was summoned by the National Investigative Agency (NIA) to New Delhi, journalist bodies in Kashmir expressed shock and anger over what they termed 'continued harassment' by government agencies.
In a joint statement issued on Sunday, The Kashmir Working Journalist Association (KWJA) and Kashmir Journalist Association (KJA) took strong note of the summoning of Kashmiri journalists by NIA, terming it "intimidation and harassment", which "reflects high-handed approach of the federal agency to ascribe motive to journalists' professional work and summon them like criminals".
The statement termed summoning of Aaqib by NIA at a very short notice "regrettable". "Like in rest of India, journalists in Kashmir are coming under unwarranted threats and scrutiny, from both state and non-state actors," read the statement. "It is no surprise that India has dipped on the Press Freedom Index."
The statement added that it would be "in the national interest" for the federal government authorities as well as the government in J&K, to "improve their record for press freedom", rather than "resort to authoritative measures that further malign the image of the country".
The journalist fraternity in Kashmir appealed to the Governor of J&K NN Vohra to intervene in the matter and "ensure an end to harassment and intimidation of Kashmiri journalists". Pertinently, a young Kashmiri photojournalist Kamran Yousuf continues to be in the custody of NIA. There have been several protests in Kashmir demanding his immediate release.