Iranian politician says 'egoistic' Trump is threat to future of the world
July 16, 2018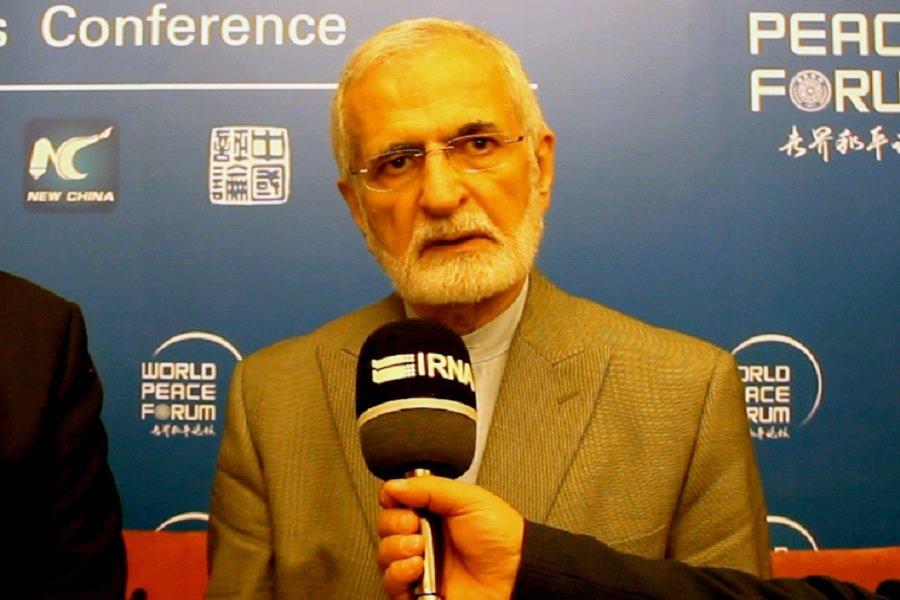 TEHRAN – Iran's experience shows that the U.S. is not committed to documents it signs, head of Iran's Strategic Council on Foreign Relations said on Monday, stressing that it is absolutely impossible that Iran negotiate with the U.S.
"Iran negotiated with the U.S. twice: On the Afghanistan and nuclear issues. In both, the U.S. was disloyal to its commitments," said Kamal Kharrazi in an interview with IRNA, while in Beijing to participate in the 7th World Peace Forum.
Kharrazi said solving regional issues doesn't require U.S. interference, suggesting that foreigners should stop interfering and let the main actors in the region to solve the problems.
If the regional countries get close to the U.S., the direction of the issues will change and their interests will be jeopardized, said Kharrazi, who served as Iran's foreign minister from 1997 to 2005.
He also said the main actors of the region are Iran, Iraq, Egypt and Saudi Arabia, and these countries should decide about regional problems, including the spread of terrorism. There is no need for American interference, he repeated.
The former senior diplomat further said U.S. President Donald Trump is a threat for the future of the world.
"The world is confused how to deal with Trump. He has disrupted everything. He makes new decisions egotistically," he remarked.
On the 7th World Peace Forum, Kharrazi said, "Countries presented some solutions for fighting terrorism. A lot was said on Syria and the Middle East."
He went on to say that a lot of extremist groups in the Middle East are rooted in Wahhabism, which is promoted by Saudi Arabia.
MH/PA