Despite rejection of his offer, Ghani hopeful Taliban will join peace talks
July 19, 2018 - 13:33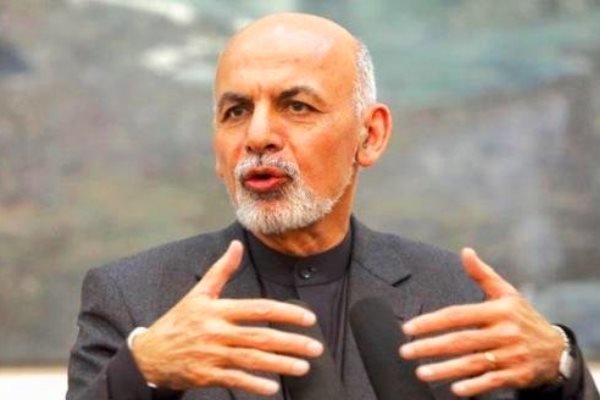 TEHRAN - Despite the Taliban rejecting his offer to extend the ceasefire and join peace talks with the Afghan government, Afghan President Ashraf Ghani is still hopeful that the militant group will come to the negotiating table.
In an interview with RFE/RL's Radio Free Afghanistan in Kabul on Monday, Ghani said the Taliban can still be persuaded to join the talks and their opposition to peace talks was not "a full rejection".
"It's like when you ask someone's hand in marriage and the family of the bride says no several times [before relenting]," Ghani said. "In reality, it is likely that we will get a positive answer."
The Afghan government and the Taliban observed an unprecedented three-day ceasefire on the festival of Eid this year. Although the Afghan government unilaterally extended the ceasefire, the militant group turned down the offer.
Taliban has in the past refused to engage directly with the Kabul government, denying its legitimacy. The group has offered to hold talks directly with the U.S. government. There were reports this week that the U.S. was willing to hold direct talks with the Taliban, but the statement was later retracted.
Ghani said the Taliban has lost any credibility it might have had among Afghans. "Afghan clerics don't want an intensification of the conflict, they want peace... Therefore, if a small group of the Taliban think that they still have a shred of religious credibility, [they're wrong]. It has ended."