800-year-old oil lamp found by accident
August 2, 2018 - 10:34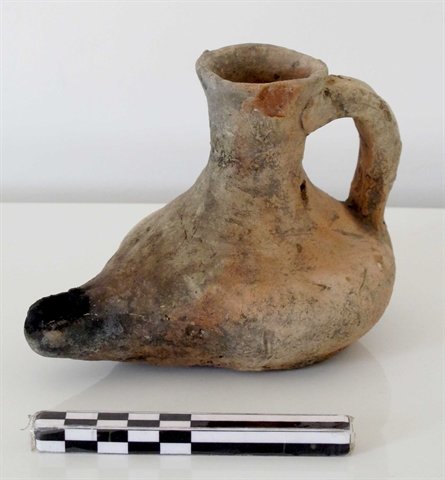 TEHRAN – An 800-year-old clay oil lamp dating back to the Islamic Golden Age was accidentally discovered on Tuesday by construction crews digging a ditch in the city of Dandi, Zanjan province, Mehr reported.
"The beige-colored oil lamp which has a flat base and an 11-cm vertical handle was unearthed flawlessly during a construction work at Dandi's Imam Square," said Parastu Qasemi, a provincial cultural Heritage official.
"With regard to pottery fragments found nearby, the oil lamp is estimated to date a time between the Seljuk and Ilkhanid eras," she added.
"A sooty part of the object implies that it is used… furthermore, some oily residues have been identified inside."
Origins of the oil lamps go back to thousands of years ago and continues to this day, although not commonly anymore. They are often associated with stories in which rubbing an oil lamp would summon a genie dwelling in it.
AFM/MQ/MG