Ancient mosque unearthed in southwest Iran
August 2, 2018 - 10:30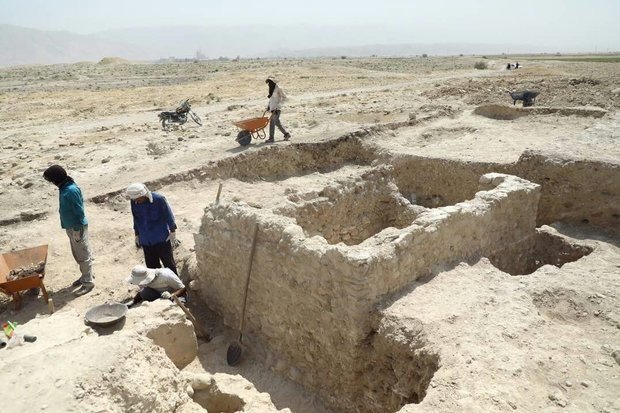 TEHRAN – A team of Iranian archaeologists have recently unearthed parts of an ancient mosque in Arjan, a historical region in the southwestern Khuzestan province.
"Layout of a mosque was perceived after initial studies being carried out on aerial photographs… moreover, historical documents implied existence of a mosque in the region," said archaeologist Ehsan Yaqmaei who heads the excavation, Mehr reported.
"In this regard, we dug two trenches which ultimately resulted in discovering courtyard and a portico… by extending the trenches westward, we found several column bases made of stone and Sarooj [a traditional water-resistant mortar used in Iranian architecture]," he explained.
Findings suggest that the mosque dates back to the early Islamic era when such structures predominantly enjoyed hypostyle halls by the means of abundant columns, he said, adding "The exact age of the mosque would be determined during next rounds of excavations or whenever an inscription or written document is found."
Early mosques of Iran inherited the Sassanian vaulting tradition to have a place large enough for the congregation to assemble. However, in the course of history, the colonnaded prayer halls were replaced by larger, square-shaped and domed interiors.
Research Institute for Cultural Heritage and Tourism supervises the excavation project, which its first season will come to an end on August 6.
AFM/MQ/MG