By staff and agency
RAND: U.S. is isolated on Iran
August 8, 2018 - 9:38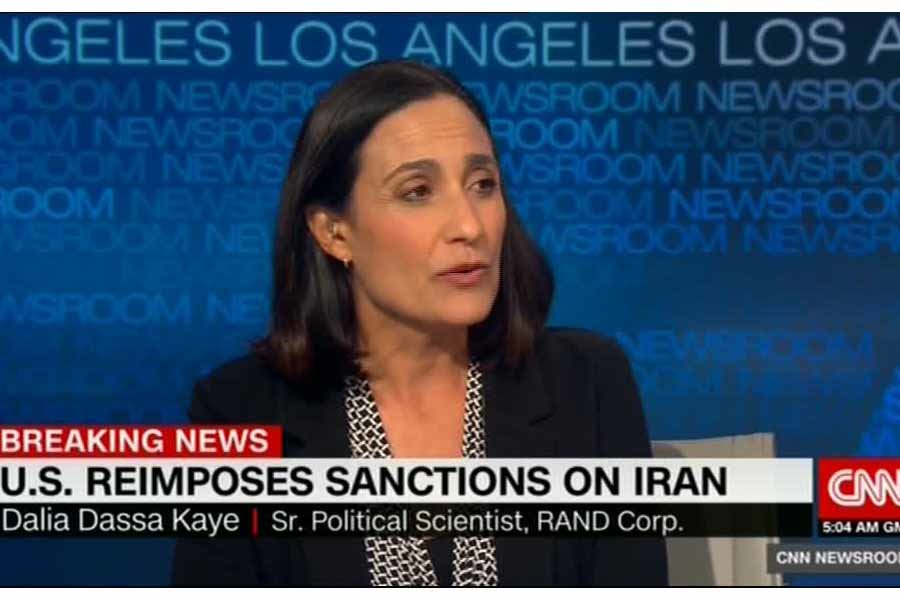 Dalia Dassa Kaye, director of the Center for Middle East Public Policy at the RAND Corporation, says the re-imposition of sanctions against Iran has made the U.S. "isolated".
"Not only is the U.S. isolated but it's not clear how the new approach will actually produce different Iranian behavior or a better nuclear deal," she told Xinhua on Tuesday.
She also said, "It's certainly unrealistic to think that with the U.S. in violation of the deal rather than Iran, the United States will be able to create an even stronger multilateral sanctions regimes on Iran than existed before the JCPOA [the Joint Comprehensive Plan of Action]."
U.S. President Donald withdrew from the 2015 nuclear deal on May 8 and ordered restoration of sanctions against Iran.
The first batch of sanctions was snapped back on Monday, August 6. The second batch will be restored on November 4.
Trump warned the European Union on Monday against doing business with Tehran.
"The Iran sanctions have officially been cast. These are the most biting sanctions ever imposed, and in November they ratchet up to yet another level. Anyone doing business with Iran will NOT be doing business with the United States. I am asking for WORLD PEACE, nothing less!" he tweeted.
European Union foreign policy chief Federica Mogherini said on Tuesday that it's up to Europeans to decide who they want to trade with.
"We are encouraging small and medium enterprises in particular to increase business with and in Iran as part of something (that) for us is a security priority," she said during a joint press conference with New Zealand Foreign Minister Winston Peters.
The EU has already activated a "blocking statute" to protect European businesses from the secondary sanctions.
NA/PA