By staff and agency
EU says encouraging trade with Iran is crucial to nuclear deal
August 7, 2018 - 21:6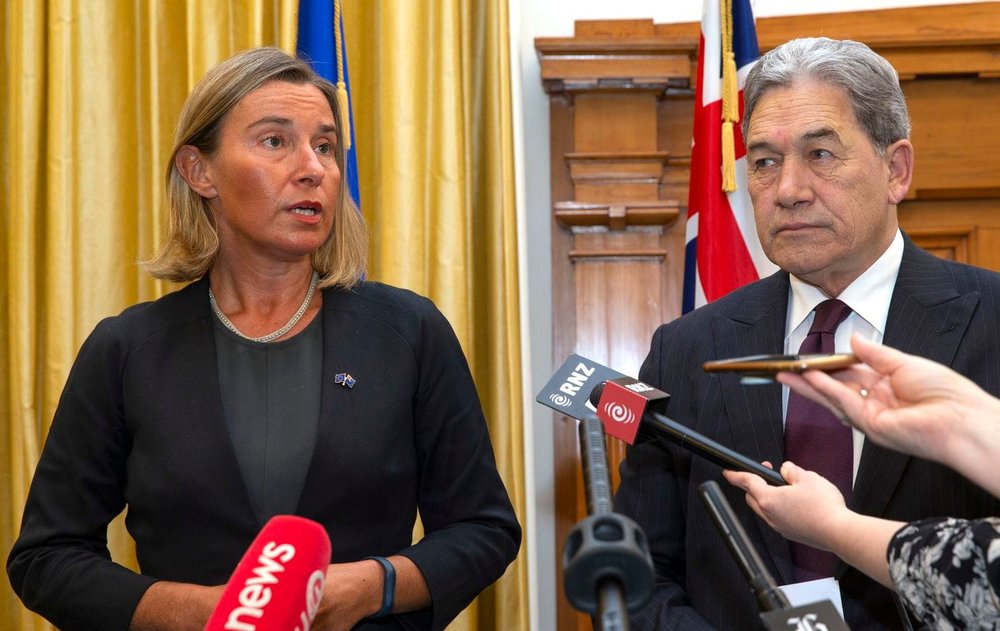 European Union foreign policy chief Federica Mogherini says the EU is encouraging enterprises to increase their business with Iran, as that country has been compliant with their nuclear-related commitments.
"We are doing our best to keep Iran in the deal, to keep Iran benefiting from the economic benefits that the agreement brings to the people of Iran because we believe this is in the security interests of not only our region, but also of the world. If there is one piece of international agreements on nuclear non-proliferation that is delivering, it has to be maintained," The Washington Post quoted Mogherini as saying during a joint press conference with New Zealand Foreign Minister Winston Peters on Tuesday.
She noted that it's up to Europeans to decide who they want to trade with.
"We are encouraging small and medium enterprises in particular to increase business with and in Iran as part of something (that) for us is a security priority," she said.
Trade between Iran and the EU "is a fundamental aspect of the Iranian right to have an economic advantage in exchange for what they have done so far, which is being compliant with all their nuclear-related commitments," Mogherini said.
U.S. President Donald Trump announced Washington's exit from the 2015 nuclear deal on May 8 and ordered restoration of sanctions against Iran. The first batch of sanctions was snapped back on Monday, August 6. The second batch will be restored on November 4.
Washington's European allies said they "deeply regret" the U.S. action.
In a statement on Monday, Trump warned that those who don't wind down their economic ties to Iran "risk severe consequences".
European ministers said the Iran deal was crucial for Europe's and the world's security, and the European Union issued a "blocking statute" Monday to protect European businesses from the impact of the sanctions.