'Iran's diplomatic, military fronts never more united'
August 8, 2018 - 9:39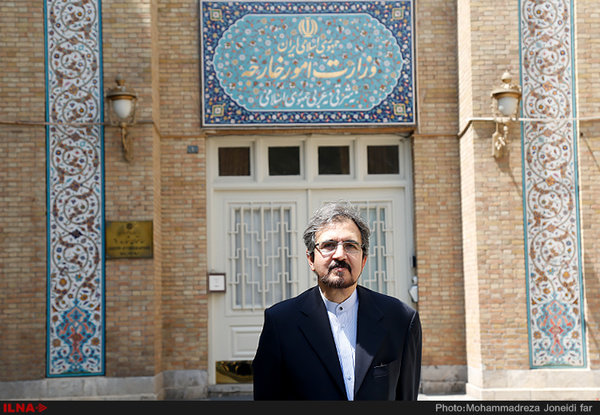 TEHRAN – The Foreign Ministry spokesman says Iran's diplomatic and military fronts are more united than they have ever been.
Bahram Qassemi's remarks came on the same day as United States President Donald Trump reimposed sanctions on Tehran which had been removed under the 2015 nuclear deal, officially called the JCPOA. The deal was hotly debated against back then by conservative Iranians, including some defense officials.
Qassemi said any attempt to create rift between these two fronts in Iran would be playing in Trump's court.
"The inimical and sanctions-laden policy of America has created a high level of convergence among officials, the elite, and individuals in society," Qassemi stated.
A week earlier the commander of the powerful military arm, the Islamic Revolutionary Guard Corps (IRGC), had said the people of Iran will never allow their government to negotiate with "the Great Satan,", telling Trump that he will take his wish "to the grave."
The Islamic Republic is not North Korea, Mohammad Ali Jafari said in an open letter to Trump.
Jafari called Trump an "amateurish politician" who instead of pursuing diplomacy, follows "the path of his past vulgar business dealings."
Qassemi, however, said he had not been told about Jafari's letter, but maintained that when it comes to decision making, "the entire organs of the system eventually arrive at a certain point of agreement, which is the very point for the interest of people and the interests of the Islamic Republic of Iran."
The diplomat elsewhere in his remarks said that although Iran is "not afraid of talks", "Trump is unlikely to care for talks…. He rather jokes. Somebody who has unilaterally quit an agreement such as the JCPOA without any support from his traditional allies, how can he boast of talks?"
SP/PA