Iran's Samqavor village a hub of woodcarving
August 12, 2018 - 9:25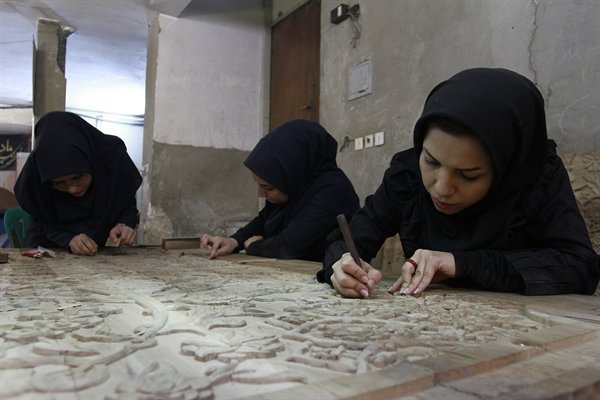 TEHRAN – Diligent craftspeople in Samqavor village, central Iran, make an average 88,000 square meters of woodcarved surfaces per annum, turning it to a hub of such expertise. 
"Currently, some 300 to 350 individuals are engaged in woodcarving in Samqavor whose economy revolves around this fine art… a feature that makes its residents unwilling to migrate," provincial tourism chief Seyyed Mohammad Hosseini said on Tuesday, CHTN reported.
The official also referred to woodcarving as a backbone of economy and job opportunity in the region.
"A comprehensive dossier has been compiled on the craft with the aim of placing the village, which is located in Komijan county of Markazi province, on the National Cultural Heritage list," he stated.
There are about eighty workspaces dedicated to woodcarving in the village.
The southern city of Abadeh is commonly known as the epicenter of wood-carved products in the country.
AFM/MQ/MG