U.S. tells UK to back Trump over Iran or face trade 'consequences'
August 13, 2018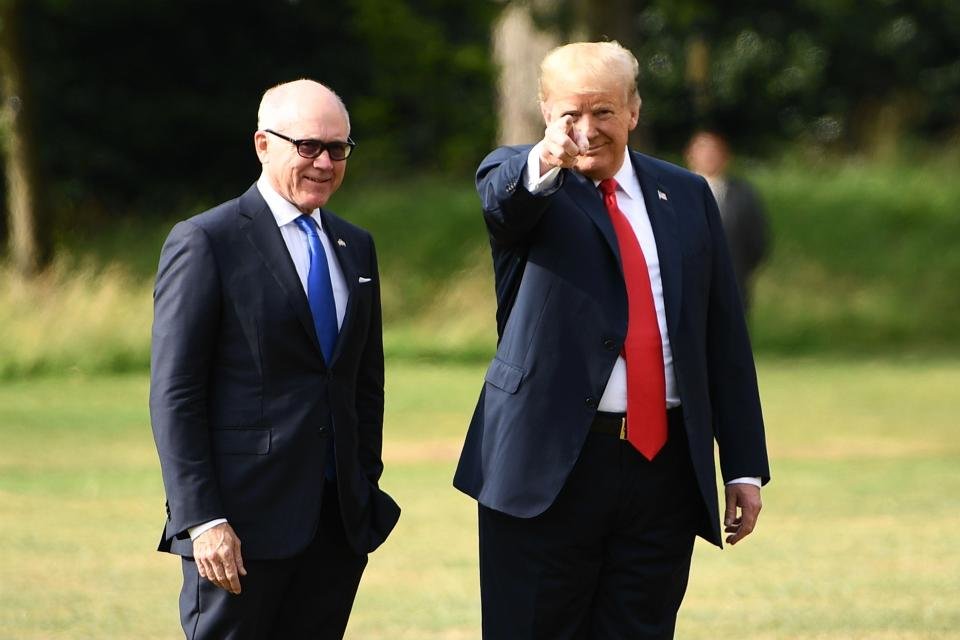 The U.S. has told the UK to back President Donald Trump over his tough stance on Iran or face "serious trade consequences".
Britain and its European allies were left disappointed in May when Trump decided to pull out of a 2015 agreement which relieved sanctions on Tehran if it limited its nuclear program.
UK Foreign Secretary Jeremy Hunt joined with his French and German counterparts last week to voice their "deep regret" at Washington's withdrawal from the Joint Comprehensive Plan of Action (JCPOA).
Whitehall made clear it was committed to the JCPOA but was open to talking to the U.S. about ways to address shared concerns about Iran's regional activities.
Now U.S. Ambassador Woody Johnson has urged the UK to rethink its position in a Sunday Telegraph article in which he said: "It is time to move on from the flawed 2015 deal.
"We are asking global Britain to use its considerable diplomatic power and influence and join us as we lead a concerted global effort towards a genuinely comprehensive agreement.
"The President has been explicit: any businesses that put their commercial interests in Iran ahead of the global good will risk serious consequences for their trade with the U.S."
(Source: The Sun)