Caspian convention barred NATO: Rouhani
August 15, 2018 - 21:23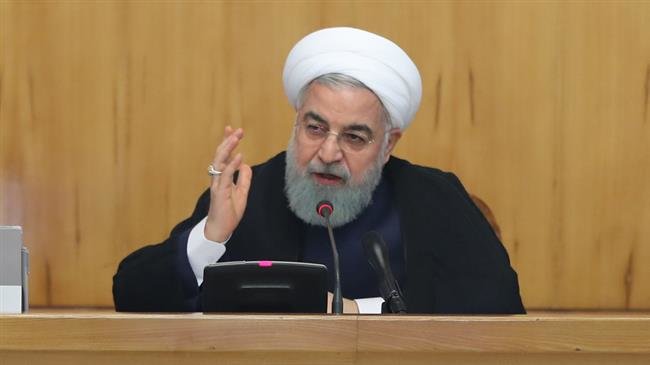 TEHRAN – Iranian President Hassan Rouhani said on Wednesday a recent convention signed by the Caspian littoral states has barred the North Atlantic Treaty Organization from the Caspian Sea.
"America and NATO had plotted to establish their presence on the Caspian coasts and deploy their forces there," Rouhani told a cabinet meeting.
"Based on this agreement, however, the establishment of military bases and the presence of foreign vessels in the Caspian Sea were banned," he said, adding, "It was agreed that any ship seeking to sail in the sea should [do so] under the flag of one of the five littoral states."
He hailed the convention for its security achievements for Iran and the other Caspian states. He also called the summit, the fifth of its kind held on Sunday in the Kazakh port city of Aktau, "very cordial and good".
Rouhani and his foreign minister Mohammad Javad Zarif joined the summit on behalf of the Islamic Republic. The summit featured the signing of a historic convention on the Caspian Sea's legal status.
Rouhani said talks over the resource-rich sea had been underway for more than 20 years, noting that some issues of high concern were resolved during the most recent round of talks.
Russia, Kazakhstan, and Azerbaijan agreed on certain issues concerning the sea's northern part. Moscow was found entitled to 17 percent of the maritime expanse, Rouhani said. He added Iran, Turkmenistan, and Azerbaijan agreed over a number of issues pertaining to the southern side.