Iranian-made HPLC instrument unveiled
August 27, 2018 - 9:30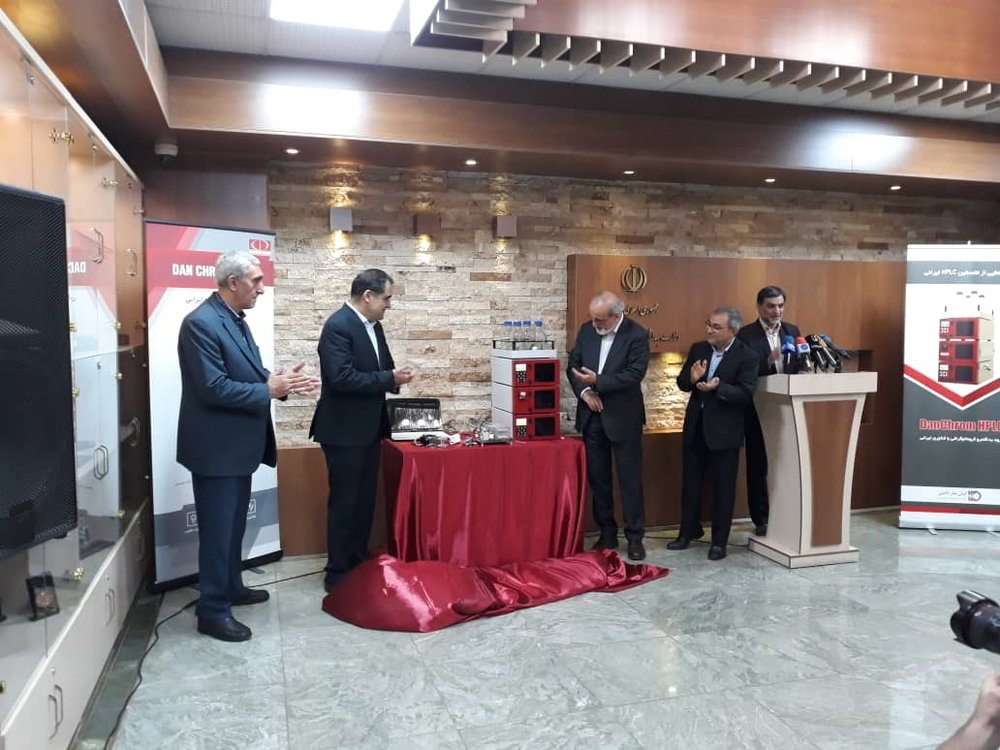 TEHRAN – An Iranian company has managed to manufacture the first domestically-developed high-performance liquid chromatography (HPLC) instrument.
HPLC is a solution-phase technique for fractionation of complex samples. HPLC is the most widely used type of chromatography. The reasoning behind this is its sensitivity, accurate quantitative analysis, its ability to separate non-volatile and thermally unstable compounds.
The HPLC instrument was introduced during a ceremony attended by Health Minister Hassan Qazizadeh- Hashemi on Sunday, IRIB reported.
The company produced the instrument over the course years and its price is half the price of foreign-made rivals, the company's managing director Kourosh Karbasian said.
"We have already received the standard certifications and seven instruments are now active in different laboratories," he announced.
SB/MQ/MG