Rohingya refugees mark one year in Bangladesh
August 28, 2018 - 10:8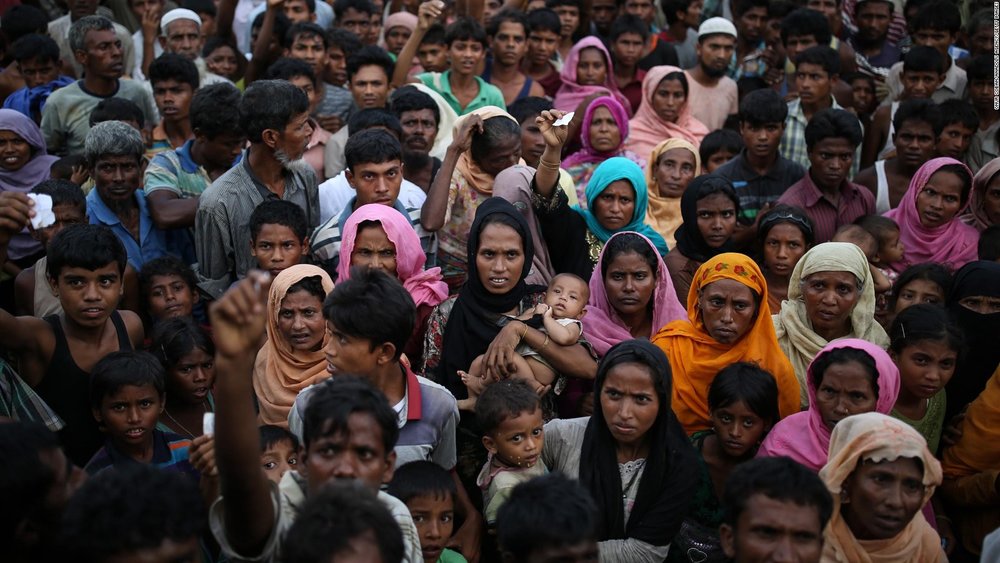 TEHRAN - Refugees in Bangladesh held demonstrations on Saturday to mark the passing of a year since the outbreak of a conflict in western Myanmar's Rakhine state that drove hundreds of thousands of Rohingya Muslims from their homes.
Putting up in tents in Bangladesh's Cox's Bazaar, protestors said they were living in worst conditions in the tents but feared to return back to their home country.
In August 2017, Myanmar troops swept through Rohingya villages in Rakhine state of Myanmar, killing, attacking, raping them and destroying their properties. Around 700,000 Rohingya have since fled, according to United Nations agencies.
Rohingya who crossed the border reported killings, rapes and arson carried out by security forces, in what the UN's top human rights official said seemed to be a "textbook example of ethnic cleansing".
The government of Nobel laureate Aung San Suu Kyi has come under sharp criticism for its handling of the situation. Many human rights organizations around the world have demanded that the country be put under sanctions and Kyi be stripped of her Nobel prize.
In a statement ahead of the anniversary, 132 sitting parliamentarians from five other countries in Southeast Asia issued a statement calling for Myanmar officials to face trial at the International Criminal Court (ICC).
The ICC is currently considering whether it has jurisdiction in the crisis. Bangladesh is a member of the court, but Myanmar is not.
Last week, a delegation of Bangladesh officials led by Foreign Minister had visited Myanmar to resolve the crisis and facilitate repatriation of Rohingya refugees but reports suggest that the two sides failed to reach an agreement.