Tehran exhibit displays 150 years of Iranian political history 
September 3, 2018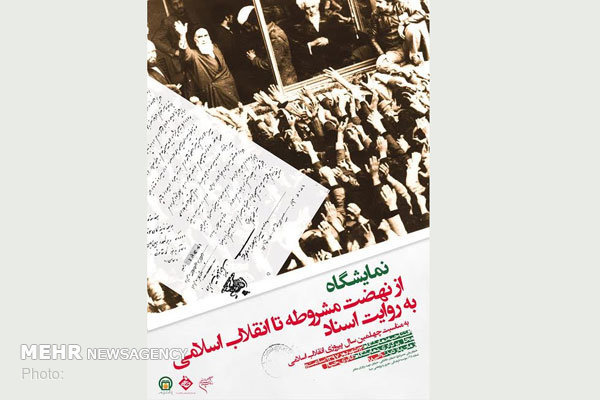 TEHRAN – An exhibition displaying 150 years of the Iranian political history opened at the Saba Art and Cultural Institute in Tehran on Monday.
A collection of 125 photos and documents about various historical events in the country from the Constitutional Movement between 1905 and 1911 to the Islamic Revolution in 1979 can be viewed at the exhibit, the institute announced.
The exhibit is also showcasing materials on top political events such as the early years of the reign of Qajar king Nasser ad-Din Shah (1821-1900), the nationalization of the oil industry and the demonstrations of June 5, 1963, known as the 15 of Khordad Uprising.
The exhibit has been organized to familiarize the younger generation of Iranians with the political history of their country over the past century.
The institute will host the exhibition until September 10.
Photo: A poster for an exhibition of photos and documents about the Iranian political history underway at the Saba Art and Cultural Institute in Tehran
RM/MMS/YAW