'Climate change main cause of recurrent droughts in Iran'
September 4, 2018 - 16:53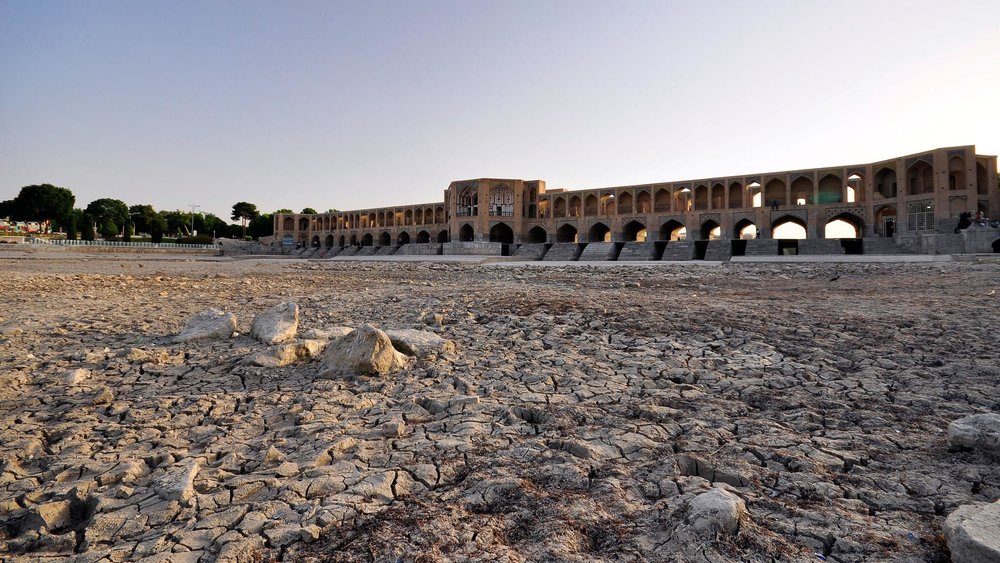 TEHRAN - Climatic change along with changes in precipitation patterns are the main reasons behind recurrent droughts haunting different parts of the country, head of National Disaster Management Organization has said.
Esmaeil Najjar, made the remarks on a meeting held on Monday to address the impacts of drought and climate change in order to provide tackling solutions, with the representatives of responsible bodies and governor officials of the drought ridden provinces, in attendance and under the chairmanship of the minister of interior.
"Water scarcity causing many problems in social, security and economic sectors, has led to some conflicts between the neighboring provinces in recent years, he regretted, adding, so that measures must be taken in this regard to prevent the problems from increasing in the coming years.
To do so, related officials and the responsible bodies of the issue must take urgent action to provide executive and managerial solutions compatible with the current condition, he stated.
"The Ministry of Energy's presented a report on drinking and non-drinking water supplies methods in different regions of the country during the meeting, also, the Ministry of Agriculture presented a report on transportation, distribution and consumption of agricultural water, the cultivation pattern of this year and the coming years, which were the most important subjects discussed in the meeting", he further explained.
Najjar also serving as deputy interior minister referring to the plan and budget organization report on allocation of budget to the drought tackling plans and programs, water shortages solutions and increasing water use efficiency, said that sharing the views of governor officials and providing a report on drought impacts on the people's lives have been among the other objects of the meeting.
Pointing to the necessity of public training in preventing the possible damages caused by water scarcity, he added that training the people is one of the most important priorities of the National Disaster Management Organization this year.
In order to reduce the damages caused by the water shortages, improving water consumption patterns and eliciting people's participation are of great importance, he concluded.
In July, environmental official Mohammad Mojabi told ISNA that renewable water resources have drastically decreased to less than 100 billion cubic meters from 132 bcm over the past 50 years.
Groundwater resources are also in a bad condition, he lamented, adding that out of 609 aquifers in the country 309 are depleted and water withdrawal is not allowed anymore in these aquifers.
Moreover, Tehran's Governor General Mohammad Hossein Moqimi said that average precipitation level in Tehran has decreased by about 24 percent, and consequently the groundwater level in Tehran has declined significantly and accordingly, all citizens must consume water more responsibly.
Saeed Pourali, Iranian professor of cross-cultural environment management at the Phoenix University Excessive, told Khabaronline in early July that groundwater and surface water withdrawals, along with continuous droughts, has reduced groundwater levels, resulting in depletion of rivers, lakes and wetlands.
In addition to climate change, lack of proper use of modern sciences coupled with lack of attention to warnings by officials about water shortage have aggravated the situation, he added.
FB/MG