Land subsidence a dire threat to Tehran
September 26, 2018 - 9:57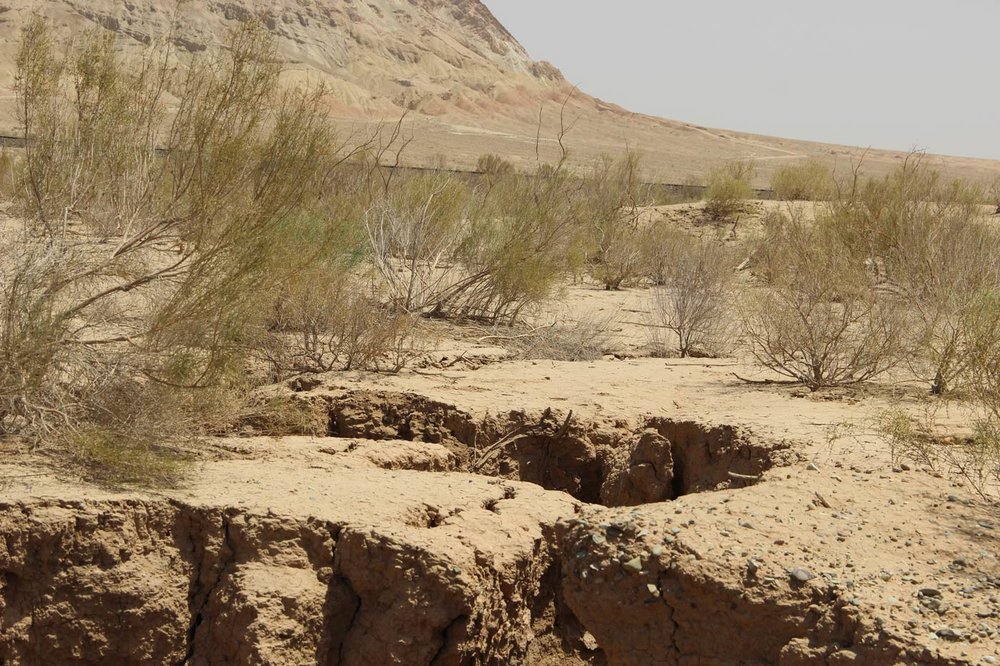 TEHRAN — Depletion of groundwater resources and pumping water excessively out of the ground at a faster rate that is replenished over the long-term have led to land subsidence and constitute a serious threat to Tehran.
Ismail Najjar, head of National Disaster Management Organization, said on Monday that land subsidence in Tehran is reported to be 22 centimeters per annum stating that it is of great significance to stop illegal overuse of groundwater resources to slow down the process.
On June 17, 2016, a huge explosion took place during an underground subway tunnel excavation project early morning in Shahran district, western Tehran, and claimed two lives. The explosion created a whole 50 meters deep in a 100-meter area and caused some damages to the adjacent residential buildings as well as an office building.
While at first the accident was blamed on subway workers who accidentally hit the gas pipeline which resulted in the explosion, it was later announced that land subsidence was the major culprit.
Accordingly the cabinet passed a law last year tasking all responsible bodies, including Energy Ministry, Water and Wastewater Company, etc. to take necessary measures to address land subsidence in the capital, YJC quoted Najjar as saying.
He further highlighted that status reports indicate that land subsidence has been slowed. However he didn't provide any further information on the progress.
Mehrdad Katal-Mohseni, an official with Tehran province department of environment, said that Varamin county, southwestern Tehran, with 36 centimeters annual subsidence is greatly in danger.
While only 40 percent of groundwater resources must be withdrawn for agricultural purposes some 120 percent of the groundwater is being pumped out of wells in the area so that the soil collapses, compacts, and drops, Katal-Mohseni said, IRNA news agency reported on Tuesday.
Head of water affairs of Varamin county Ahad Davoudi also said that there are 1,032 illegal wells in the area.
There are also 7,170 legal wells in the region which pump some 124 million cubic meters annually, he said, adding that only 70 illegal wells are closed down for good.
Davoudi explained that installing smart water meters help users and responsible organization to gauge usage, saying that so far some 150 wells are equipped with water meters in the region.
According to the California Water Science Center land subsidence is a gradual settling or sudden sinking of the Earth's surface due to subsurface movement of earth materials. The main causes are aquifer-system compaction, drainage and decomposition of organic soils, underground mining, oil and gas extraction, hydrocompaction, natural compaction, sinkholes, and thawing permafrost.
Land subsidence can be problematic as they can cause damage to buildings and infrastructure such as roads and canals, increased flood risk in low-lying areas, and lasting damage to groundwater aquifers and aquatic ecosystems.
MQ/MG