Excessive use of renewable water in southeastern Iran worrisome
August 26, 2018 - 9:39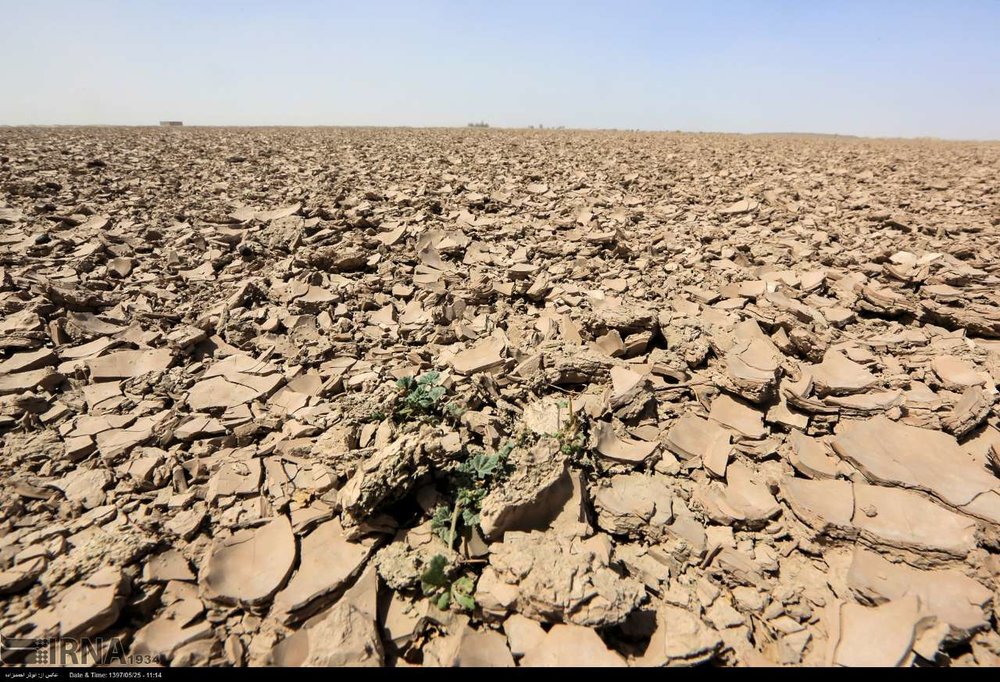 TEHRAN – Excessive withdrawal of renewable water, equaling 123 percent of the current volume, in the southeastern province of Kerman, has raised great concerns while posing a serious threat to the life of residents and region's biodiversity.
"Currently, there are 5.5 billion cubic meters of renewable water in Kerman province, but 6.8 billion cubic meters equivalent to 123 percent of renewable water resources is being used," IRNA quoted Reza Jazinizadeh, the head of Kerman province's department of environment, as saying on Thursday.
In the [13]40s (falling on 1960s), concurrent with the establishment of the Ministry of Energy, renewable water resources measured at 90 million cubic meters, and some 50 million cubic meters out of this amount was withdrawn, Jazinizadeh explained.
Depletion of vegetation and pollutants derived by the proliferation of agricultural pesticides, waste water and minerals leads to soil erosion, he said, regretting that Iran loses 6 million tons of soil annually.
Referring to 59,000 hectares being hit by sand and dust storms from 29 hotspots in Kerman province, he noted that these areas are identified as the most critical hotspots generating dust.
Some 59,000 hectares of the region are being hit by sand and dust storms originating from 29 hotspots in Kerman province. These areas are identified as the most critical hotspots generating dust."A research project on water rights of the wetlands [to eliminate sand and dust sources], including Jazmourian, is planned to be implemented, which requires a total budget of 20 billion rials (nearly $470,000)", he concluded.
Earlier in June, the director of the national center for drought and crisis management, affiliated to Meteorological Organization Sadeq Ziaeian said that Kerman with 1.7 Centigrade temperature rise was the second hottest province over the last month of spring.
He also noted that in a 9-month period (September 23, 2017- June 21, 2018), Kerman was facing rainfall shortages by 64 percent, which set the record high for the lowest precipitation rates across the country.
Meanwhile, in August, Alireza Gholamshah Kerman deputy governor said that particulate matters concentration peaking at 12 times the safe levels, led to the closure of offices in southeastern Kerman province, which has caused respiratory problems for the residents.
The excessive withdrawal of groundwater resources and permanent drought in Kerman province over the past years along with low precipitation and high temperature rates, have led to a number of dried wetlands and rivers, which became the sources of sand and dust storms and increased particulate matter concentration.
According to the U.S. Geological Survey's (USGS) Water Science School groundwater is a valuable resource throughout the world. Where surface water, such as lakes and rivers, are scarce or inaccessible, groundwater supplies many of the hydrologic needs of people everywhere. Groundwater depletion, a term often defined as long-term water-level declines caused by sustained groundwater pumping, is a key issue associated with groundwater use.
FB/MQ/MG