Basij says has plans for industrial problems
September 6, 2018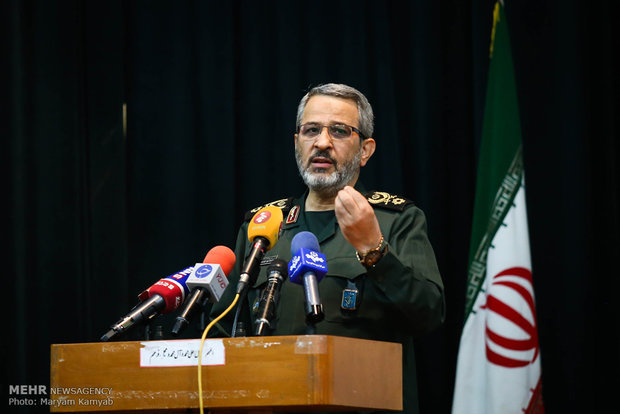 TEHRAN - Basij Chief Gholamhossein Gheybparvar said on Wednesday that Basij has plans to help solve problems in the areas of industry and agriculture.
Basij has announced its readiness to solve problems, because the country's current situation is serious, he said during a conference at the University of Tehran.
Pointing to the current economic war against the country, he said, "Certain people say that the country's problems can be solved politically. Such words smell negotiation! Negotiating with who? The one whose hands are stained with betrayal?"
On July 31, U.S. President Donald Trump offered to meet Iran's leaders with "no preconditions" and "any time they want".
"I'd meet with anybody. I believe in meetings," Trump told reporters at the White House.
In remarks on August 13, the Leader of the Islamic Revolution Ayatollah Ali Khamenei said there will be no war between Iran and the U.S. and nor will be any negotiation between the two countries.
The Leader noted that as Imam Khomeini "banned talks with the U.S. I also ban it". He added that negotiation with the current U.S. administration is impossible. "Even if we were to negotiate with the U.S., we would never hold talks with the current U.S. administration."
Assembly of Experts Chairman Ayatollah Ahmad Jannati said on Tuesday that Trump is eager to meet Iranian President Hassan Rouhani on the sidelines of the UN General Assembly which will be held from September 18-25.

NA/PA