U.S. may waive sanctions for Indian-built Iranian port linking to Afghanistan
September 15, 2018 - 1:35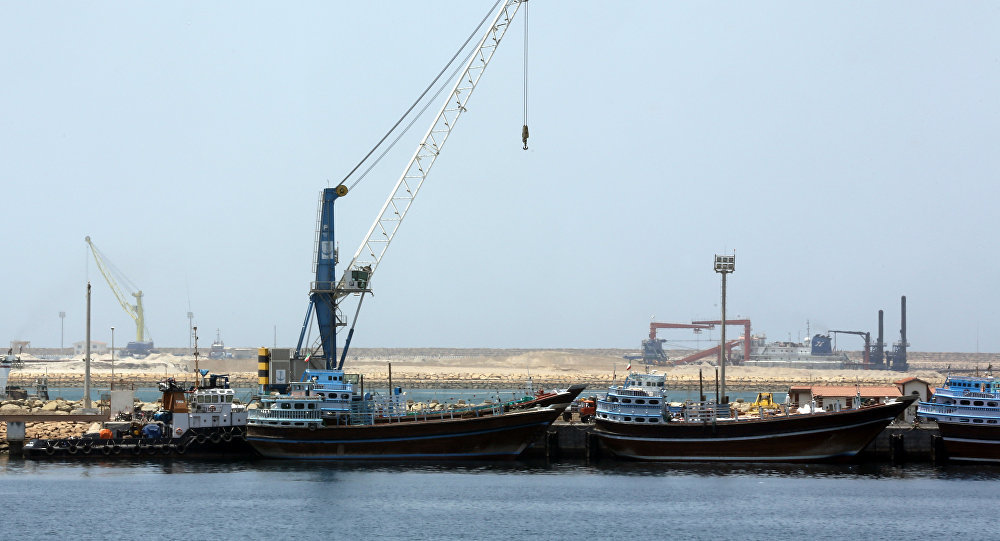 The U.S. is reportedly considering granting a waiver to the Iranian port of Chabahar that would permit trade there despite the return of U.S. sanctions against trading with Iran.
Chabahar is Iran's southernmost city, its only deep-water port and the anchor of the Chabahar-Hajigak corridor, a road and rail connection between the Indian Ocean and central Afghanistan. India has invested hugely in the port, and it's expected to become the key to mineral extraction in Afghanistan, where the U.S. is struggling to end a two-decade-long war.
India has sunk billions into developing the corridor since 2003, including a $2 billion agreement penned in January for India to build a railroad between Chabahar and Zahedan, the capital of Sistan-Baluchistan Province 430 miles inland.
But all that has been cast into doubt now, as the U.S. seeks to cut Iran off from the world once again after U.S. President Donald Trump unilaterally withdrew his country from the 2015 Joint Comprehensive Plan of Action (JCPOA).
We are reviewing [the Chabahar project] in the context, in particular of Afghanistan, and in the spirit that the idea of our sanctions are not to punish partners or to imperil partners, but to bring a price tag for Iran's malign behaviour," Alice Wells, principal deputy assistant secretary of state for South and Central Asia, said Thursday at the Center for Strategic and International Studies (CSIS), a top American think-tank, the Indian Express reported.
"As we review the issue of Chabahar, it'll be in the context of what it provides for the stabilization of Afghanistan or for the kind of regional connectivity that serves other interests as well. But it's an ongoing process of review," Wells said.
Wells noted that "India is quite sensitive to price fluctuations," an important issue considering the country has a general election scheduled for the spring of 2019.
(Source: The Sputnik)