Majma-Pela: Traditional Muharram food offerings in northern Iran 
September 18, 2018 - 10:17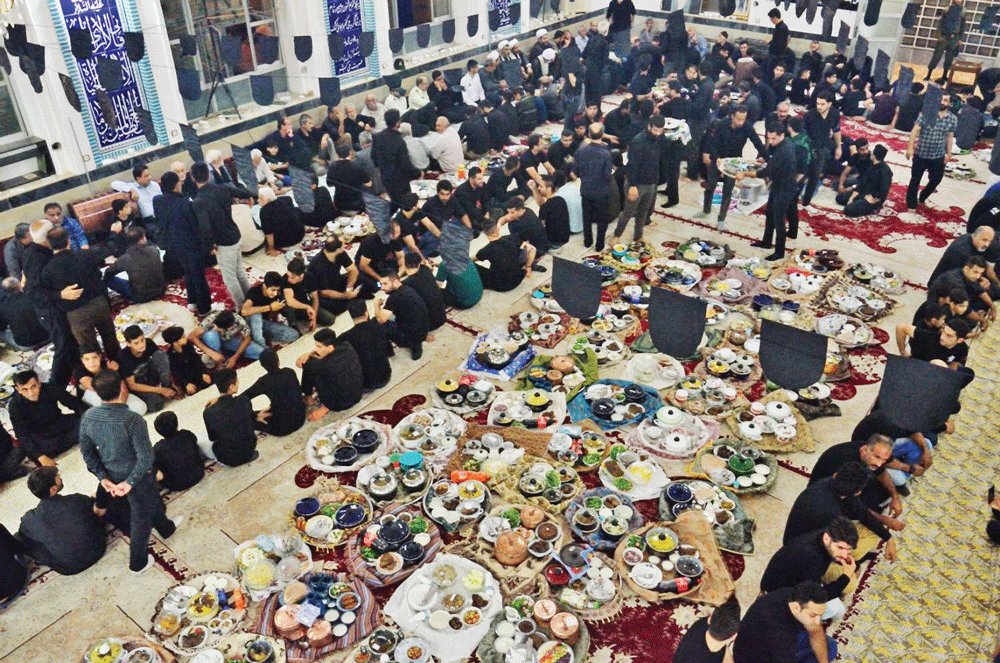 Majma-Pela, literally meaning cooked rice served in big round tray, is a traditional food offering known as Nazri being observed in northern Iran during the month of Muharram.
Based on this centuries-old tradition, each family, depending on their financial state, would prepare some food of their own choice for 4 to 5 people, take it to Tekyeh (a place where Shia Muslims gather for observing Muharram ritual) in a big tray to feed the mourners of Imam Hossein (AS).
Nazri is considered holy for anyone who eats it or makes it. It is given free as a way of completing an offering made to God in honor of Imam Hossein (AS) who was martyred in the battle of Karbala in 680 AD.